Since its launch in 2017, Xbox Game Pass has given gamers an ever-changing catalog of games to browse and play at their disposal. These games range from amazing AAA experiences to smaller indie titles that you might not have thought of buying but for Game Pass.
Unfortunately, because the service has such a high volume of games, it can be easy for smaller titles to get overlooked and overlooked, and trust me, there are plenty of Xbox Game Pass games available that deserve a lot more attention.
With our list, you'll be able to find and try some of these hidden gems and potentially find your next indie game of the year.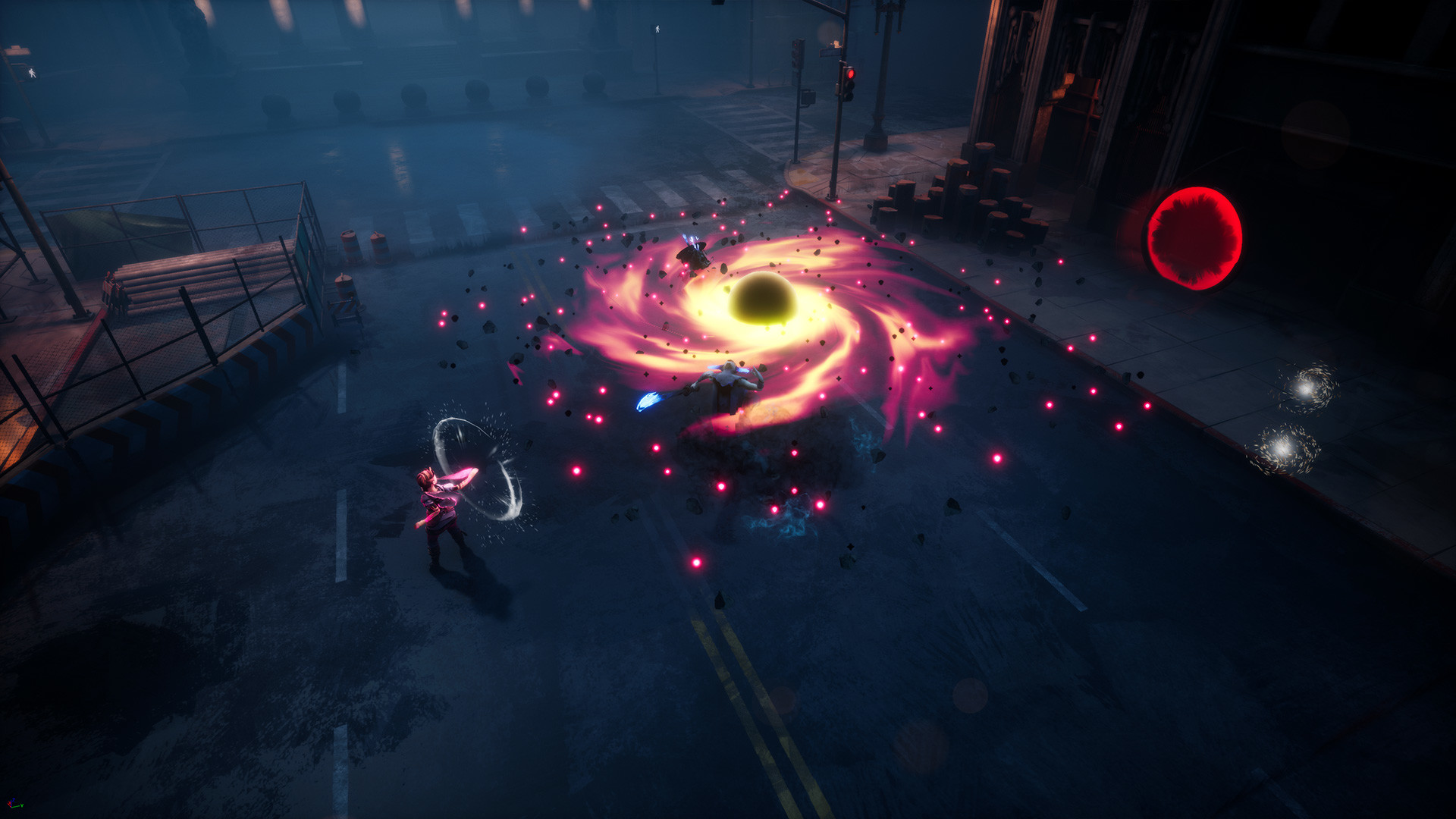 Dreamscaper is an action role-playing roguelite developed by Afterburner Studios and published by Freedom Games. In this surreal and endlessly playable experience, players take on the role of Cassidy, a young woman with a very dark mind, on a journey to save herself from her own subconscious.
A roguelite like you've never seen before, Dreamscaper sees players venturing through Cassidy's dreams; discover memories, upgrade various items of equipment, and ultimately defeat the nightmares that haunt those dreams. Each dream you enter differs from the last, even in weapons and abilities. But it's in Cassidy's waking life that is the most unique part of this roguelite.
Players will live the waking life of Cassidy; she forges friendships, she visits various places, empower her with hopes and memories that will apply permanent changes while she is in the dream state. This is a game where you never stop learning new things and never stop unlocking new things to experience.
If you are a fan of roguelites, you must try Dreamscaper. You won't be disappointed.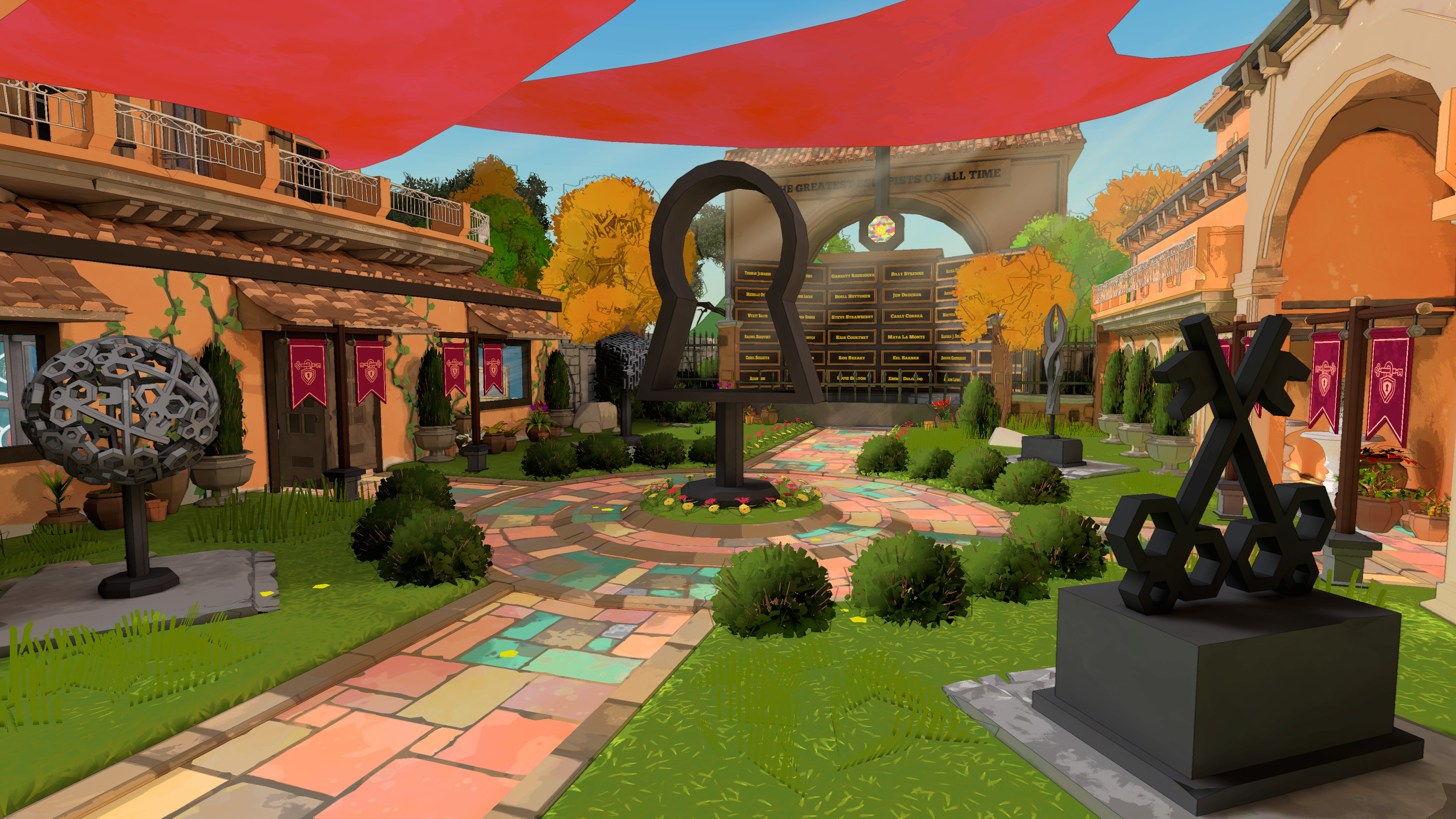 Escape Academy is a puzzle game developed by Coin Crew Games and published by iam8bit and Skybound Games. Players will become part of the Escape Academy, a school designed to train young adults to become the next best spy.
However, the classes work a bit differently here. Instead of taking Math, English, and Science tests, your teachers will test you by solving various puzzle rooms or escape rooms. Now, if you've ever done an escape room in real life, you'll know exactly what to expect; hidden keys, scrambled passwords and more, except Escape Academy does it with a little more flair.
It's insanely fun and you can enjoy it in its entirety in both local and online co-op. What could not be loved? Oh, and playing co-op is also a unique experience because it actually splits the screen so each player can see what the other is looking at.
If you are a lover of puzzle games, or just escape rooms in general, you cannot miss Escape Academy.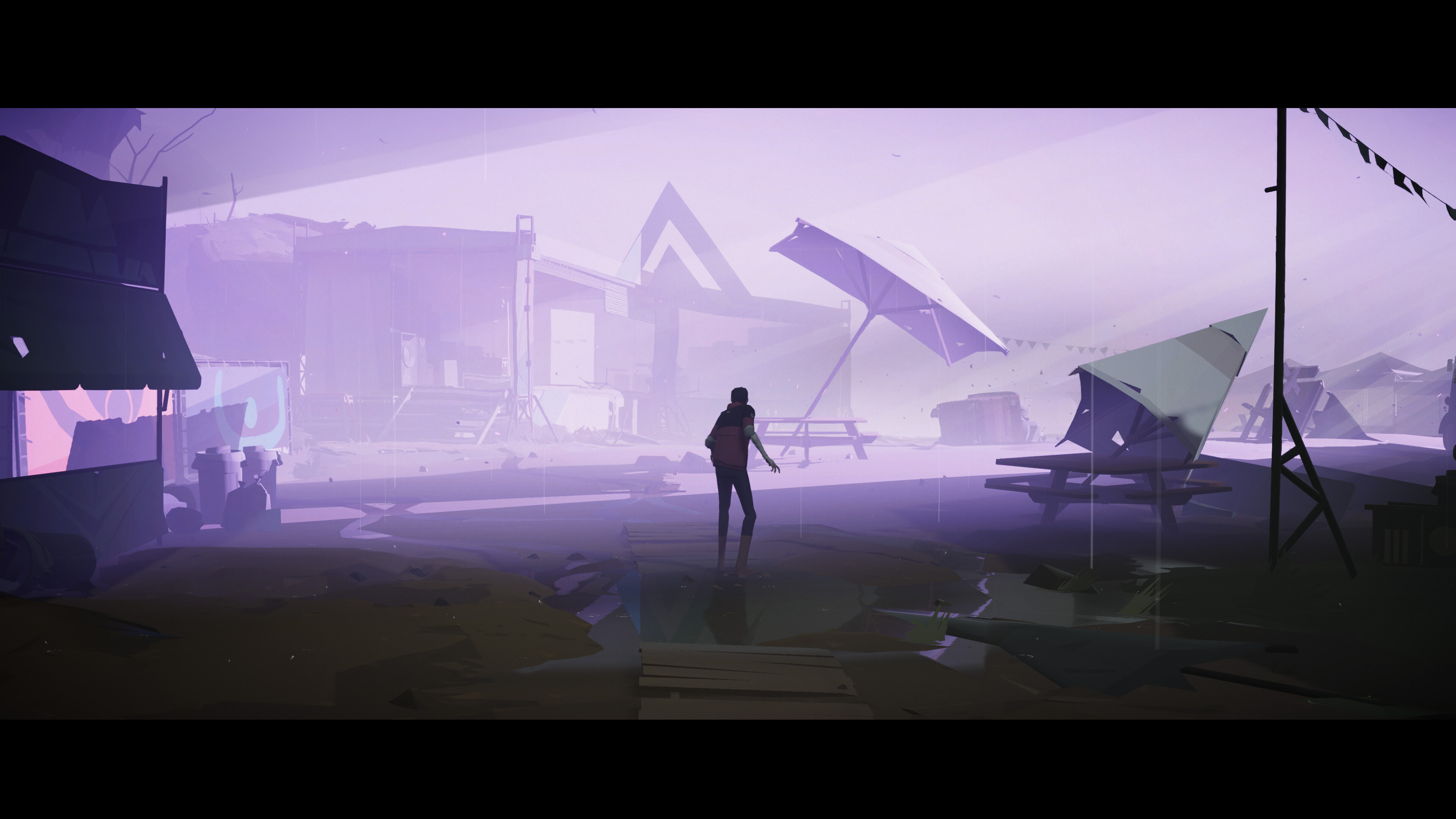 Somerville is a science fiction narrative adventure game developed and published by JUMPSHIP. This was his debut title, and boy, what a title it is. This intensely atmospheric sci-fi game set in Britain grips you from the start.
Starting out as a family man feeding his loyal dog, an explosion rocks the entire countryside, including his house. Long story short; aliens are invading Earth, and our protagonist has discovered some supernatural abilities. On a mission to reunite with his lost family, Somerville will tug at his heartstrings.
The 4-hour short story can easily be completed in a single sitting, which is great for those of us who struggle to find time for the 20+ hour story that often comes with games these days. Not to mention, there are multiple endings, so it's sure to be replayable.
Somerville is like War of the Worlds made a video game, it's worth your time.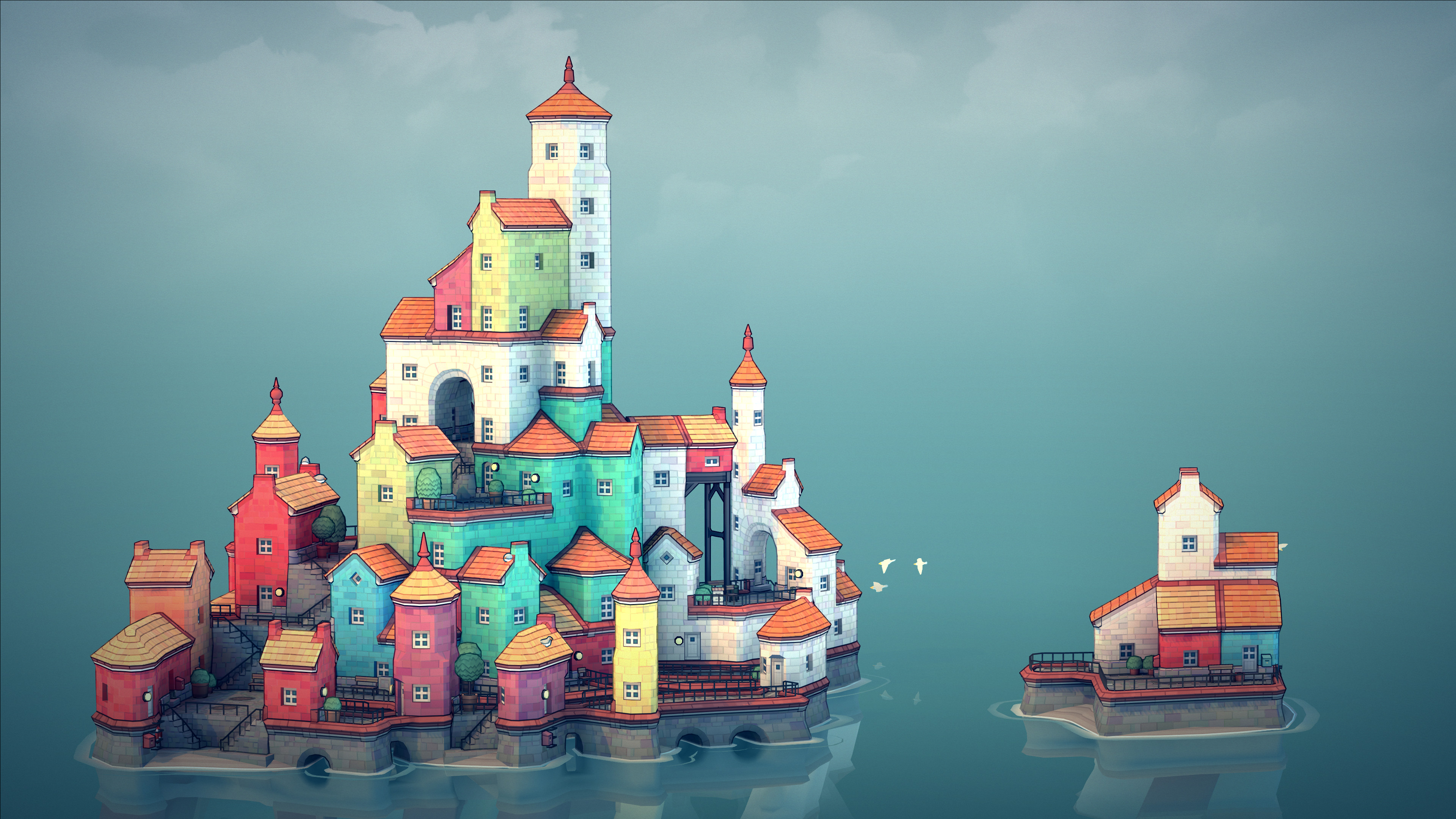 Townscaper is a city building experience developed by Oskar Stålberg and published by Raw Fury. With no real gameplay elements to offer, this is the epitome of relaxation. No objectives, no time limits to meet, and no annoying gameplay elements, just pure beauty.
Townscaper lets you seamlessly build quaint island towns, curvy streets, canal networks, and more with the click of a button. Choose which colors you want to select from the palette, place them and watch a beautiful city unfold before your very eyes.
The game has an underlying algorithm that will automatically transform anything you place into a full-fledged city with arches, stairs, and bridges. If you want a zen game that allows you to create something truly beautiful and completely your own, check out Townscaper.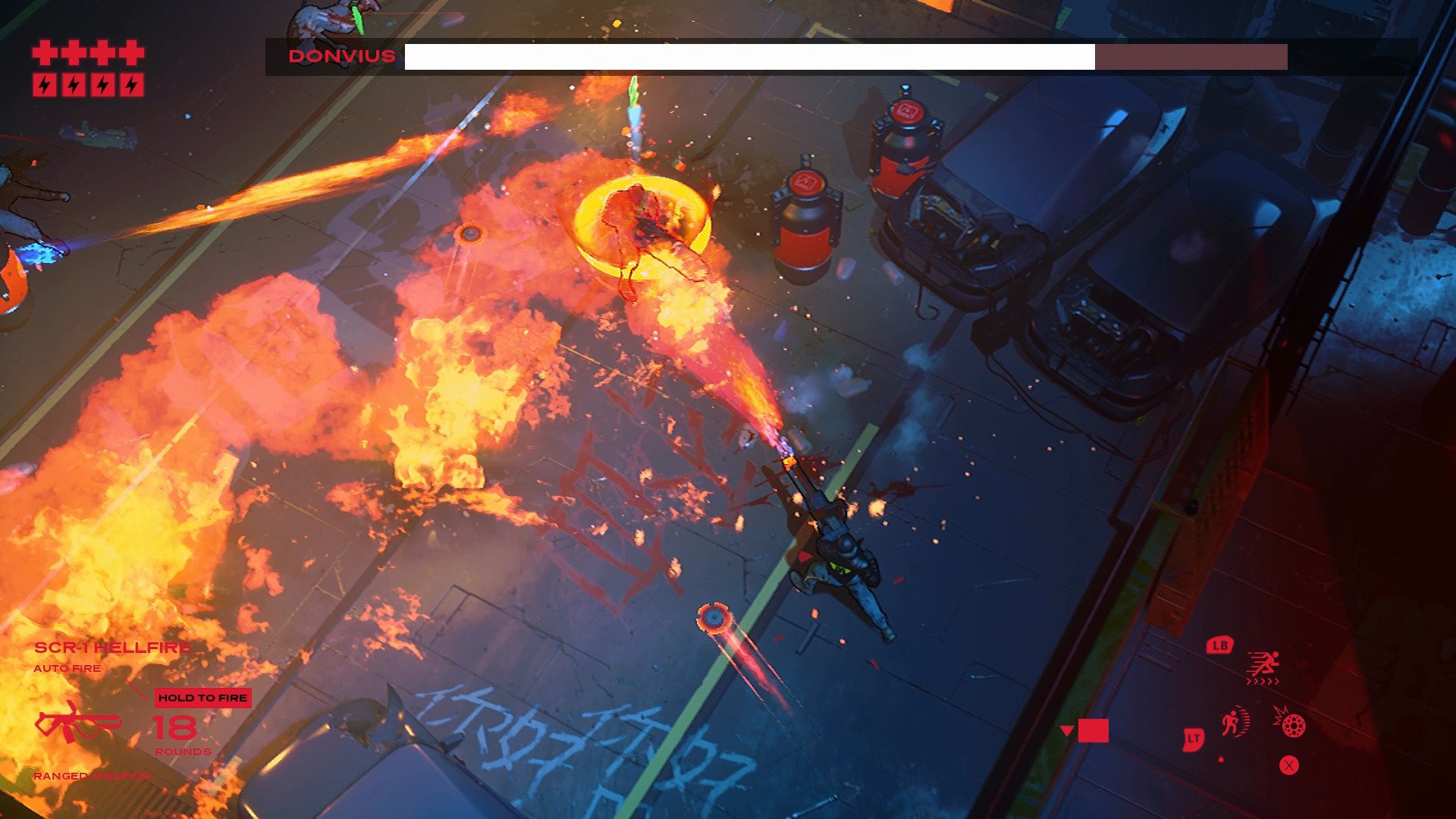 If you're looking for an action-packed shooter with a fantastic story, look no further than Ruiner.
Ruiner is a brutal action shooter developed by Reikon Games and published by Devolver Digital. Set in the year 2091 in the cybernetic metropolis Renkkok, a psychopath battles a corrupt system to find his brother kidnapped from him.
Embark on an epic story that is not boring at all. Use a variety of Cyberpunk-inspired gadgets and abilities such as energy shields, kinetic barriers, and speed boosts to destroy anyone who gets in your way.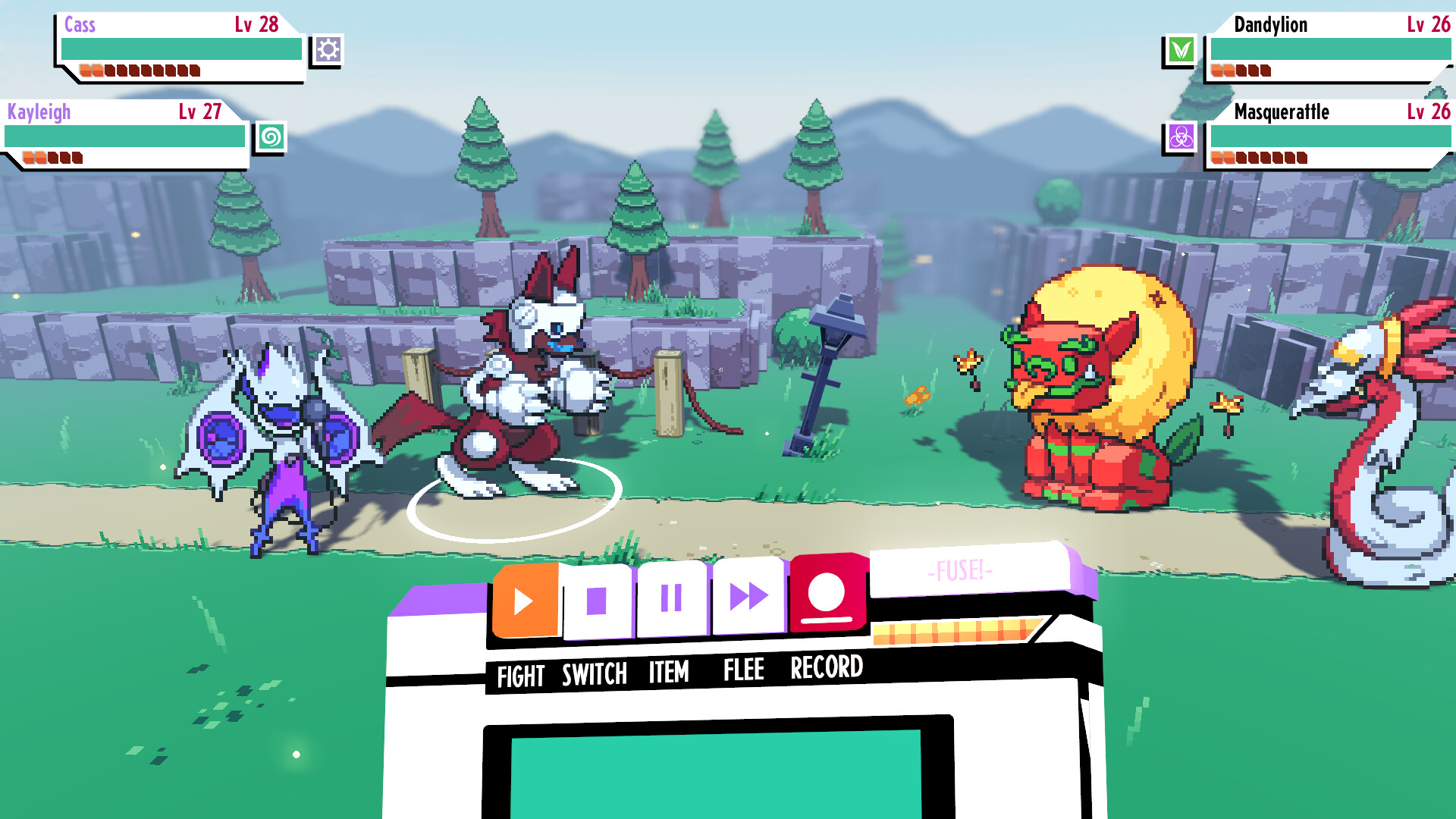 Cassette Beasts is a retro-inspired open-world adventure game developed by Bytten Studio and published by Raw Fury. This Pokémon-inspired game sees players in the vibrant world of New Wirral, a remote island teeming with strange creatures.
What is special about this one? Well, you remember those strange creatures that we mentioned. The island's inhabitants have discovered that they can transform into them during battle using old cassette tapes. Record the monster on tape and press play to transform it. That's one way to do it!
Explore a beautiful pixelated open world, solve various puzzles, find dungeons and merge monsters to create the ultimate form. Lovers of the Pocket Monster genre will not be disappointed.
I have to record them all, right?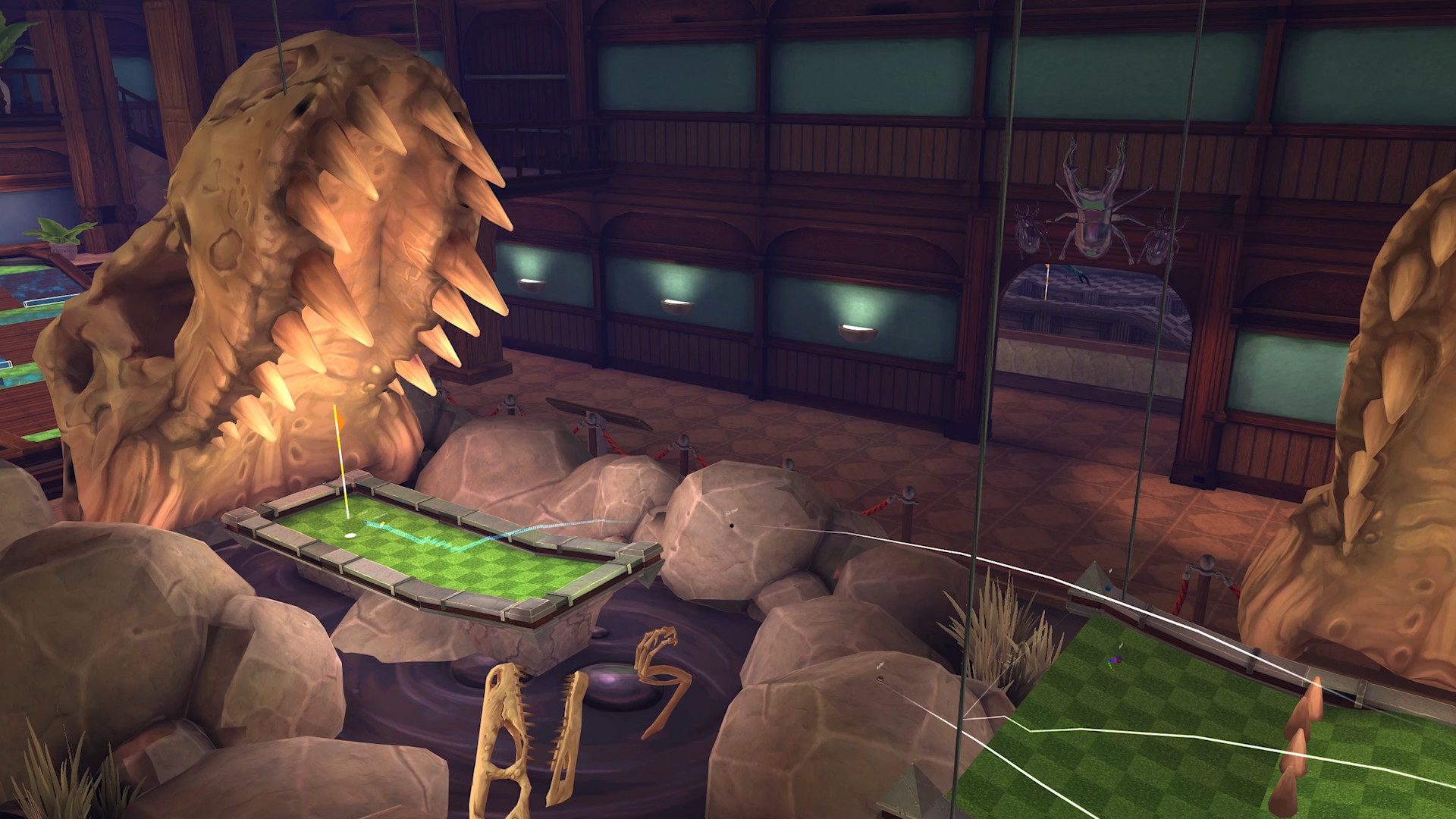 Golf With Your Friends is a mini golf game developed by Blacklight Interactive and Team 17 and also published by Team 17. This really puts the madness in crazy golf as you and up to 11 friends (or not) can participate in a lot of of themed fields, from dinosaurs to pirates and worms!
Collect various power-ups to push your friends to the limit; Turn your ball into a cube, freeze it, or even trap your ball so it can't move. With three game modes to choose from as well, you can't go wrong: classic mini golf, hoops, or hockey. All of which will provide plenty of laughs.
To make it even better, you can customize your golf ball. Change its color, give it a hat, a float, and even a fancy trail! Because who doesn't want their golf ball to look like a penguin?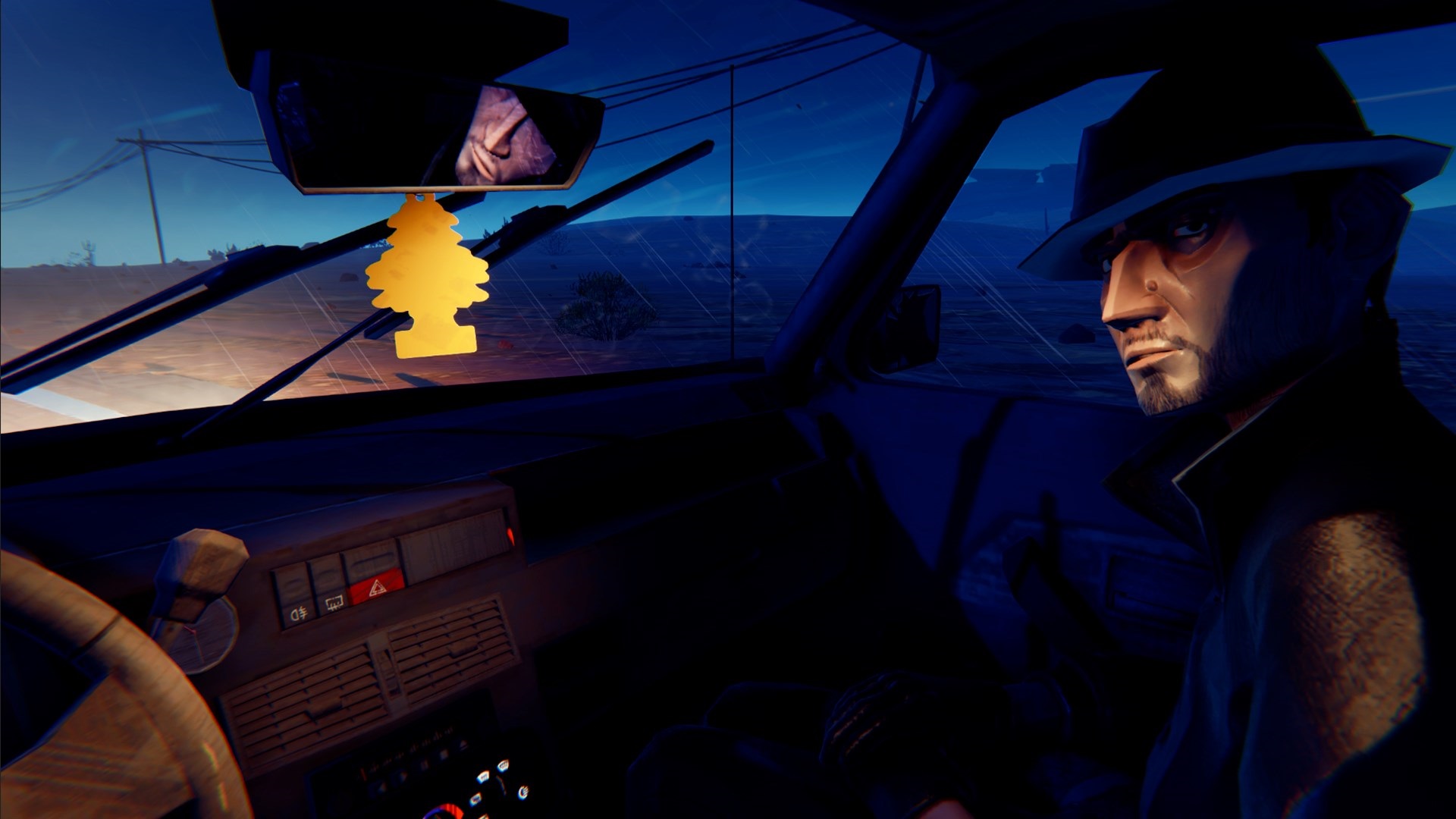 Road 96 is a story-driven adventure developed by DigixArt Entertainment and published by Ravenscourt Games. Inspired by the likes of Tarantino, The Coen Brothers, and Bong Joon-ho, this is a fantastic title that offers players an incredibly immersive experience.
Set in the 1990s, Road 96 is the story of a crazy, emotional, action-packed road trip… among other things. You will get to meet various teenage characters as they try to flee the country due to its harsh dictatorship. However, the way it's played is unique, as each time you successfully (or fail) cross the border you'll take control of a new character, each advancing the story a little further each time.
Road 96 has a visually pleasing art style, an amazing yet emotional soundtrack, and the freedom to drive on many different routes to give you a fresh experience every time you play. Come on, take a chance.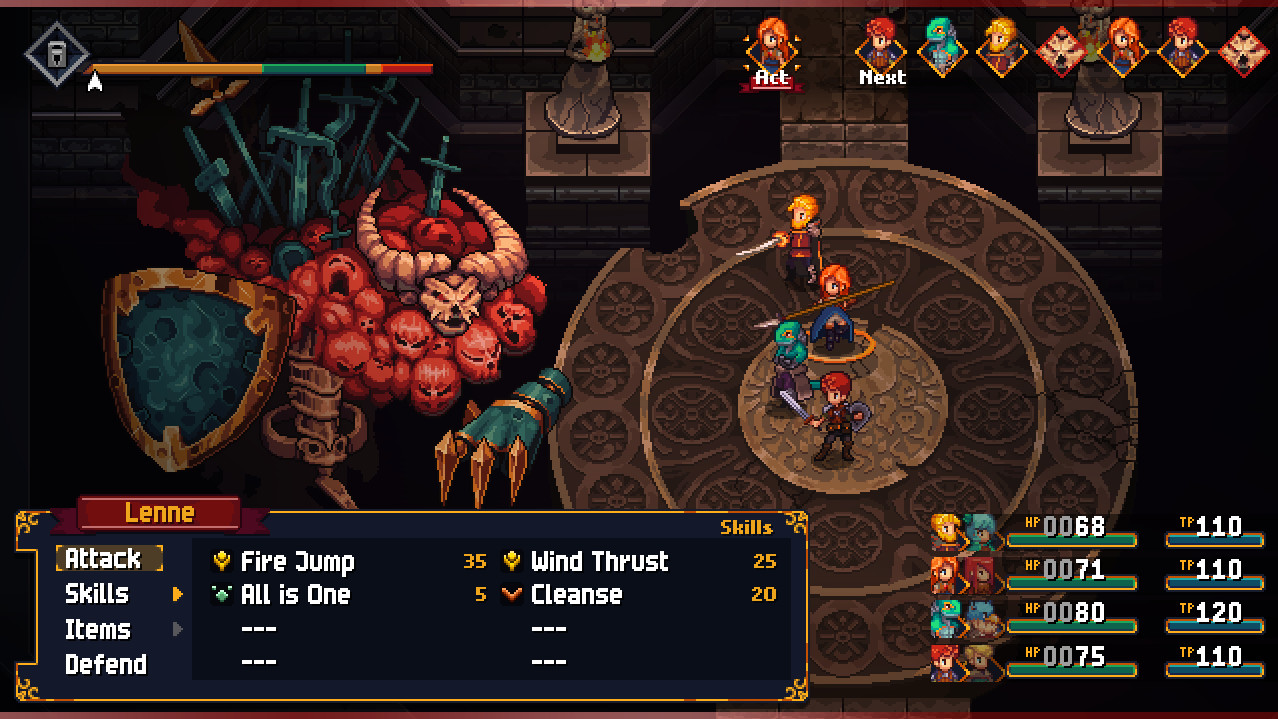 Chained Echoes is a JRPG game developed by Matthias Linda and published by Deck13 Spotlight. This one is for those of us who love a good retro JRPG inspired by the story. It revolves around a group of heroes who travel across the continent of Valandis to try to end the war between the three kingdoms.
Players will travel through many diverse areas, from beautiful plateaus to submerged cities, and believe it when we say that its 16-bit SNES-style graphics really do look good. Turn-based combat, interesting characters and dragons await you.
If you want a game that takes you back to the good old days, Chained Echoes is your guy.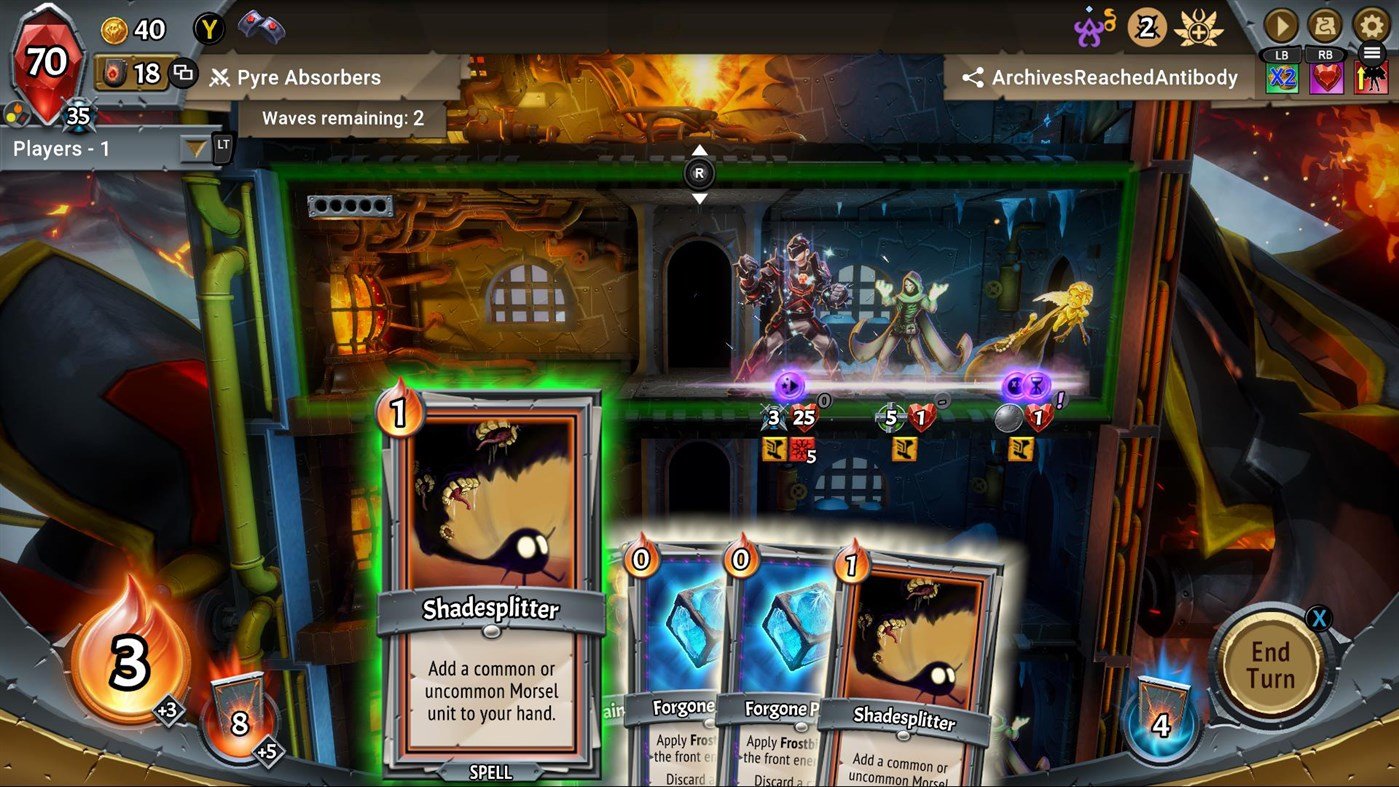 Monster Train is a roguelike deck-building game developed by Shiny Shoe and published by Good Shepherd Entertainment. There are plenty of deck-building roguelikes out there, but only a few come close to this one.
In a world where hell has frozen over, players will traverse a series of train towers, defeating the many enemies that try to take them over. Use the cards in your deck to deploy your own warriors on the battlefield to fight the monsters that plague you.
In addition to the single player levels that you can participate in, Monster Train also comes with a multiplayer mode where eight players will fight to become the last one standing. With each player occupying the same resources and warriors, this is a test to see who can make the best decisions under heavy pressure.
With over 250 different cards to create the perfect combination for you and various clan champions to lead your army in various locations, Monster Train is one of the best deck builders on offer.
What games have you been playing on Game Pass?
As you can see, there are a huge number of games available through Microsoft's Xbox Game Pass for Xbox and PC. What have you been using the service for to play? Which of these games will you try next? Is there a game that you think should have been on this list, but isn't? Let us know!