Yesterday, United Airlines relaunched flights from its hub at Chicago O'Hare International Airport to Shannon, Ireland, after six years without flying the route. The seasonal service will be carried out daily on the airline's Boeing 757-200 aircraft.
Relaunch of flights after six years
For many, Memorial Day weekend is the official start of the summer travel season. United is relaunching several seasonal routes and opening others this week, including the return of its Chicago-Shannon service and a six-year hiatus on the route. The airline also flies to Shannon daily from its easternmost hub at Newark Liberty International Airport.
To celebrate the relaunch of Shannon-Chicago flights, Shannon Airport hosted an event attended by the airport's CEO, Mary Considine, and United's director of corporate sales for the UK and Ireland. Considine shared that the airport was delighted to welcome another route to the United States, highlighting United's value as a partner to Shannon Airport.
"Chicago is a major gateway to the US and is a really positive addition to the daily services we already offer from Shannon to New York, Boston and Newark. With a capacity of more than 42,000 seats, this strategic Chicago route not only benefits leisure and sightseeing travelers, but this direct service also provides significant additional business connectivity for our customers."
Considine further highlighted the value of Shannon being one of the few European airports to offer pre-clearance for US Customs and Immigration, saving a significant amount of time when arriving in the US during the pandemic. , Shannon Airport installed new systems, eliminating the need for liquid and electronic device disposal at security, and became the first airport in the world to offer a joint EU/TSA (US) screening system. .
The inaugural flight departed Chicago yesterday, marking the start of daily service to Shannon on United's Boeing 757-200s. This summer, the Chicago-based airline is the only US carrier to fly to Shannon, offering more than 42,000 seats on the new route and on its Newark-Shannon route, which the 757-200 also flies. United has 75 scheduled flights to Shannon this month, with a total seat offering of 12,675.
The return to Chicago was scheduled for 09:30 this morning and departed at 09:36, according to data from Flightradar24.com. Today's flight was operated by a 25-year-old Boeing 757, registered as N12125. The aircraft was first delivered to Continental Airlines in 1998 and currently flies on United routes including Newark-Edinburgh, Newark-Los Angeles, Newark-Lima and Los Angeles-Boston.
United isn't the only airline connecting Shannon to the US.
According to data from analytics firm Cirium, Shannon is connected to three US cities (four if Newark and New York City are counted separately) via nonstop flights on two airlines, United and Aer Lingus. . Aer Lingus deploys its Airbus A321neos at Boston Logan International Airport and John F. Kennedy International Airport in New York City. As mentioned above, United flies from Chicago and Newark to Shannon using their 757-200s.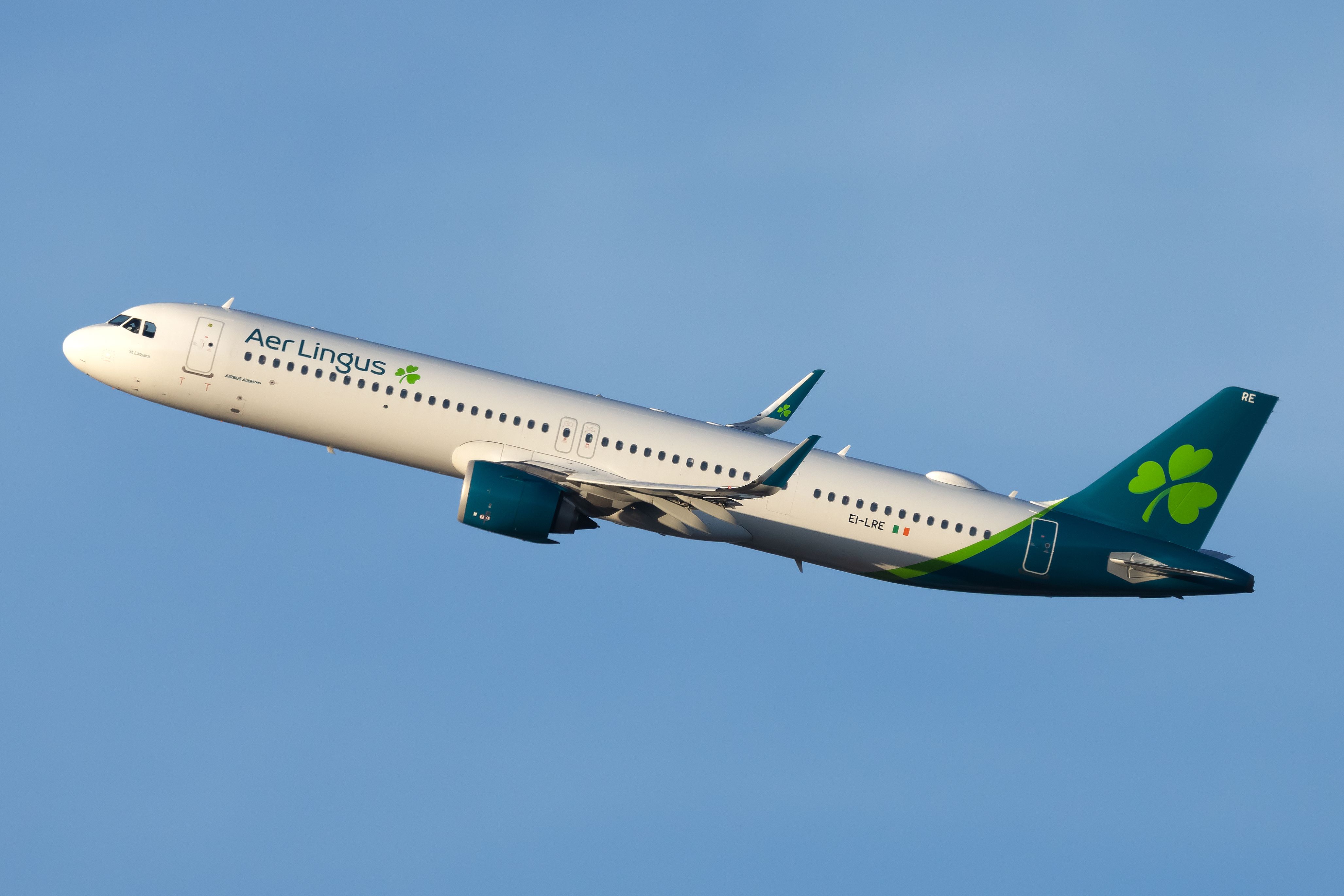 Photo: Vincenzo Pace | simple flight
One hundred and ninety-nine flights are scheduled between Shannon and the US in May, with 124 from Aer Lingus and 75 from United. All four routes between the two airlines are daily services, with United's Newark service operating daily starting April 7. Aer Lingus has a seat offer of 22,816 in both directions.
Have you ever flown to Shannon? Let us know in the comments below.