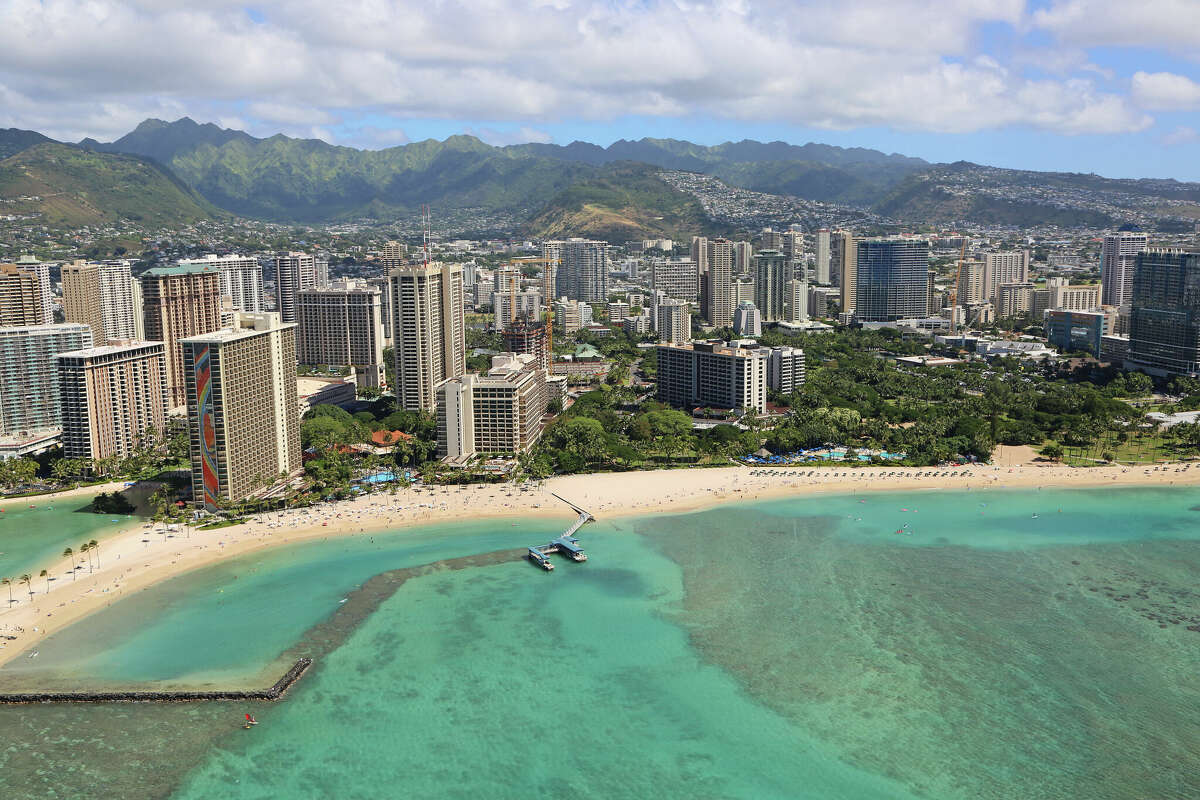 Three of Hawaii's beaches—Duke Kahanamoku Beach, Wailea Beach, and Poipu Beach—made it to Dr. Beach's 2023 list of the Top 10 Beaches in the Country. Stephen "Dr. Beach" Leatherman, a professor in the Department of Earth and Environment at Florida International University in Miami, has produced the list annually since 1991. Dr. Beach has a Ph.D. in environmental sciences and is the author of more than 200 journal articles and 20 books.
Each year, Dr. Beach judges the 650 public beaches in the US using his own survey. It includes 50 established criteria, such as beach width, air temperature, sand color, and tidal range, to rate beaches on a sliding scale from one to five.
While a Hawaiian beach didn't take first place this year, Duke Kahanamoku Beach, on the west end of Waikiki Beach, came in second. His namesake, Duke Kahanamoku, the famed Hawaiian Olympian and surfer, lived with his family on this section of Waikiki Beach as a boy, before the nearby Hilton Hawaiian Village resort and man-made lagoon were built. The beach was also listed as #5 in 2022.
"It is the widest beach on this world-famous stretch of sand and is protected by an offshore coral reef, making it a good beach for families with children," Dr. Beach wrote. "The nearby Duke Kahanamoku Lagoon is also a favorite bathing and swimming spot. This is one of the most picturesque beaches in the US with the iconic Diamondhead volcano in the distance."
The resort beaches of Wailea, Maui were ranked #7, one more than the group's #8 ranked in 2022. All beaches in Hawaii, including those in Wailea, are public and require public access. Dr. Beach likes that "the white coral sand beach slopes gently into the shoreline and is ideal for snorkeling when the ocean is calm."
And finally, Poipu Beach was ranked #9 for its gentle waves due to the small offshore island. The crescent-shaped beach also has parking and recreational activities.
The last time a Hawaiian beach made the top spot on the list was in 2021, when Hapuna Beach State Park on the island of Hawaii took the top spot.
This year, St. George Island State Park in the Florida Panhandle topped the list. "This long barrier island, far from urban areas, is a favorite destination for sunbathers, fishermen, and birdwatchers, as nature abounds," writes Dr. Beach.