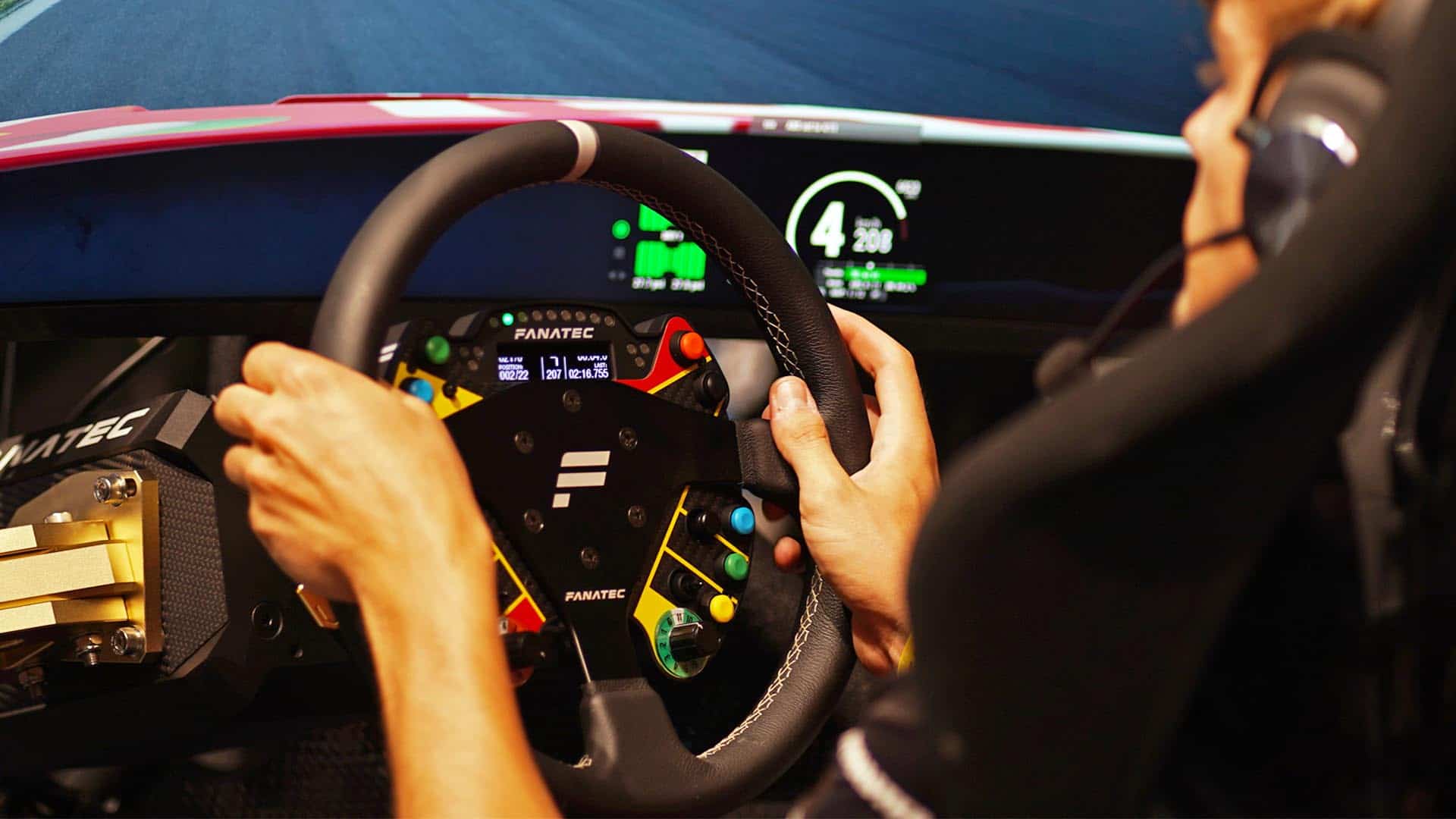 The upcoming multi-discipline event to find the best motorsports nation in the world will use Fanatec equipment for the sim racing esports element.
The Fédération Internationale de l'Automobile's multi-discipline competitive event is taking shape as we approach its start in October, as more information about esports representation is revealed.
First held in 2019, it has gone on a two-year hiatus during the COVID-19 pandemic, but will return later this year to find out which is the world's greatest motorsport nation.
Races will take place in the real world in 16 different disciplines including rally, GT3, LMP3, drift, karting and TCR, with the 17th discipline being racing esports.
This part of the The competition will use Assetto Corsa Competizione as the racing simulation platform, along with the exclusive use of the Fanatec team.
All competitors qualifying for the event held at Circuit Paul Ricard will use the Fanatec Podium Wheel Base DD2, Fanatec GT World Challenge Podium Steering Wheel and ClubSport Pedals V3, all mounted inside a RennSport Cockpit V2.
The Motorsport Games competition is a collaboration between the FIA ​​and SRO Motorsports Group. The latter, formerly the Stéphane Ratel Organization, organizes the GT World Challenge Europe championship, where Fanatec is the main partner.
Both Fanatec and SRO host the Fanatec Esports GT Pro Series competition, with assistance from AK Esports, which takes place on GT World Challenge Europe weekends with the same team roster.
The FIA ​​has scrapped Gran Turismo, replacing it with Assetto Corsa Competizione compared to the 2019 event. However, this is only for Motorsport Games specifically, as the organization hopes to work with Polyphony Digital again in the near future. The long-term goal is to have multiple FIA-endorsed virtual competitions on different platforms.
"Polyphony Digital has been super honest with us. So we said, 'okay, let's make it easy'. We needed something for the next Motorsport Games event, so we found an alternative option. So hopefully they will continue to push development for 2023 to something that is at the level we all expect," Frederic Bertrand, director of Formula E and the FIA's Department of Innovative Sporting Activities, said in July.
"When esports takes up a larger space in motorsports, the opportunities for more teams, drivers and spectators also expand," said Fanatec esports director Robert Rossi.
"We are delighted to share our passion for virtual racing with all motorsport lovers together with the FIA ​​and the 2022 Motorsport Games."
Competitors from the esports discipline will be on the grid in France starting on Thursday, October 27 before the final on Saturday, October 29.