Texas Attorney General Ken Paxton is leading 20 states that are suing the Biden administration over a federal immigrant parole program announced earlier this month.
The program established a pathway for up to 30,000 migrants each month from Cuba, Haiti, Nicaragua, and Venezuela to request asylum in the U.S. President Joe Biden launched the program as part of a series of new border enforcement actions, which also includes a commitment from the Mexican government to accept up to 30,000 migrants from those four countries if they do not meet the asylum or parole requirements.
In a press release Tuesday, Paxton's office argued that the program "unlawfully creates a de facto path to citizenship for hundreds of thousands of aliens."
Along with Texas, 19 mostly Republican-led states joined the lawsuit filed in the US District Court for the Southern District of Texas.
"Every state in the United States, especially border states like Texas, are being crushed by the impacts of illegal immigration. Biden's open borders agenda has created a humanitarian crisis that is increasing crime and violence on our streets, overwhelming local communities, and worsening opioid use. crisis," Paxton said.
"This illegal amnesty program, which will invite hundreds of thousands of aliens into the United States every year, will only make this immigration crisis dramatically worse," he continued.
An administration official who briefed reporters on Wednesday about Biden's enforcement actions said they are confident they have the legal authority to implement this program.
"Many leaders of these states keep saying we need to secure the border, but then they turned around and tried to block all the steps we take to do just that," the official said. "They don't want real solutions. They prefer to continue using immigration to try to score political points."
That view echoes what the White House said earlier this month, accusing incumbent Republicans of "playing political games and obstructing real solutions to fix our broken immigration system."
"Until Congress delivers the funds and comprehensive immigration reform measures that President Biden requested, America's failed immigration system will continue to be wrong," the White House said then.
Preliminary data released Wednesday by the Department of Homeland Security showed that the new border control measures, which include the parole program, are working, department officials insisted.
Border Patrol apprehensions of Cubans, Haitians, Nicaraguans and Venezuelans are down 97% since December. The average number of migrant apprehensions from those countries, a key indicator of illegal migration, is 115 a day, up from 3,367 a day in early December, according to the agency.
But some immigration advocates and Democratic lawmakers have also criticized the president's parole program because, they say, it provides too narrow a path for immigrants to seek asylum.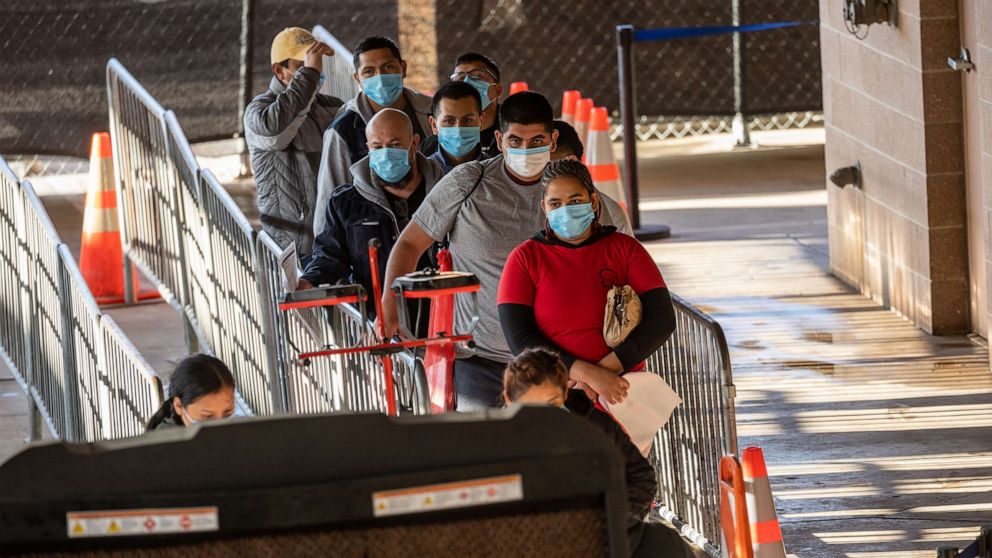 To apply for asylum, asylum seekers must meet strict requirements, such as applying from their home countries, and must have a sponsor in the US who may be financially responsible for them. The agreement with Mexico to remove up to 30,000 migrants each month from the four countries also opens the door for more removals under Title 42, a public health policy implemented under President Donald Trump in the early days of COVID-19 that expels and prevents quickly to migrants. to apply for asylum, citing the threat of viral spread.
Democratic Senators Cory Booker and Bob Menéndez of New Jersey, Ben Ray Luján of New Mexico and Alex Padilla of California issued a joint statement after the president's announcement earlier this month. All three were especially opposed to the continued use of Title 42 for immigrant removals.
"Continuing to use this failed and inhumane Trump-era policy implemented to address a public health crisis will do nothing to restore the rule of law at the border. Instead, it will increase border crossings over time and further enrich people-smuggling networks. " they said. "We are pleased to see an increase in access to parole for Cubans, Nicaraguans, Venezuelans and Haitians, but this narrow benefit will exclude thousands of migrants fleeing violence and persecution and who do not have the ability or the economic means to qualify for the new probation process".
America First Legal, a conservative group launched by former Trump adviser Stephen Miller, is also involved in the case. Alaska is one of 20 states as plaintiffs in the lawsuit, alleging that they face "substantial and irreparable damages from the Department's abuses of its parole authority, potentially allowing hundreds of thousands of additional aliens to enter each of its already overwhelmed territories".
The lawsuit claims, in part, that between 5,000 and 11,000 immigrants live illegally in Alaska, which it says spends up to $72 million a year on education, health care, public assistance and general government services for them.
Aaron Reichlin-Melnick, policy director for the American Immigration Council, said Alaska's involvement in the lawsuit shows "how fundamentally unserious" it is.
"For Alaska to be trying to claim that a program that allows Cubans to enter the country legally is going to create an increase in undocumented immigrants in Alaska is fundamentally disingenuous," Reichlin-Melnick said. "No person should be able to say that with a straight face. Alaska will not be overwhelmed by immigrants, that's just the reality."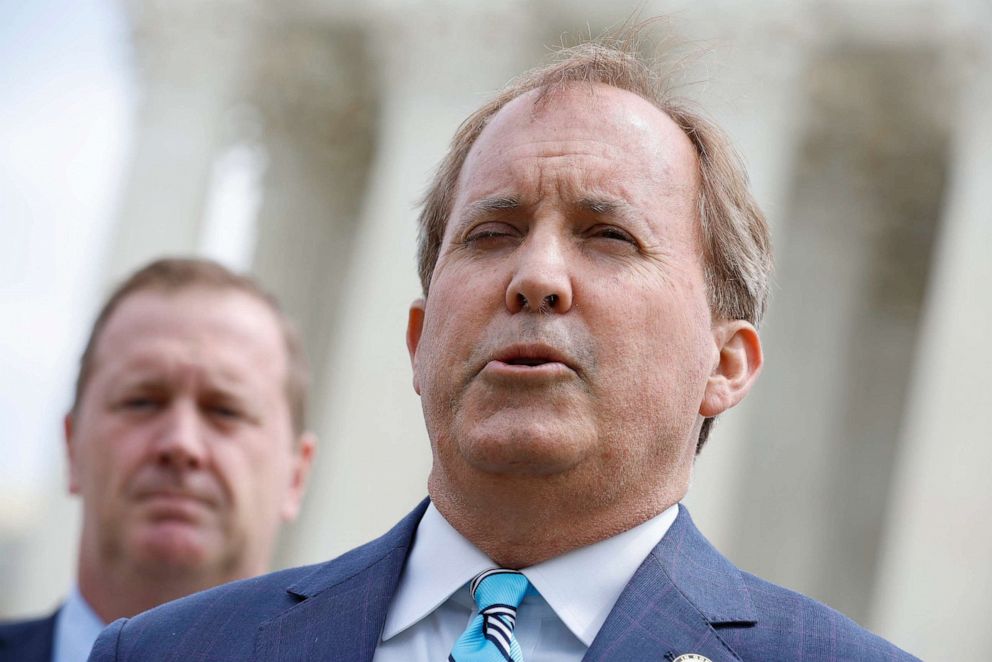 "They are not tied to the continental United States and that would require migrants to travel to the border, cross the border, cross into Canada, travel through Canada and then cross back into the United States to get to Alaska," Reichlin said. . Melnick said.
The lawsuit is the latest legal battle the largely GOP-led border states have waged against the Biden administration's immigration policies, which they call "reckless." These states have attempted in multiple instances to undermine the federal government's agenda on a wide range of issues, including Biden's attempt to dismantle Trump's "Remain in Mexico" policy and continue to exclude young migrants from imminent deportation.
The new lawsuit also takes issue with the fact that the parole program was implemented without going through the notice and comment rulemaking process, which states allege the administration is required to do.
However, another program targeting Ukrainian citizens fleeing the Russian invasion that was launched in April 2021 sets similar requirements for asylum seekers. He has not faced a legal challenge, Reichlin-Melnick noted.
"We are seeing them file a lawsuit that attempts to block Cubans, Nicaraguans, Haitians and Latinos from entering the United States through the exact same means by which Ukrainians have been allowed entry to no legal challenge from them. claimants. " he said.