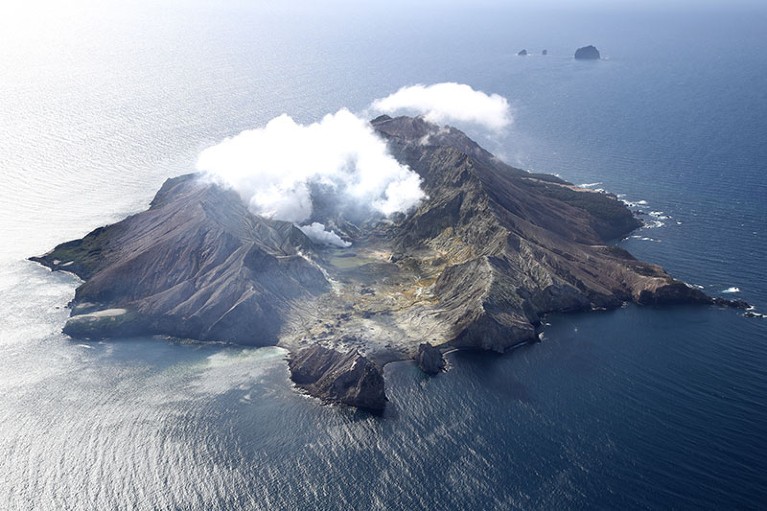 New Zealand's earth sciences research agency, GNS Science, has pleaded guilty to a charge relating to workplace safety, brought against it after a fatal volcanic eruption on Whakaari White Island prompted an examination. more detail on how the agency communicated the risk. The December 2019 eruption killed 22 people and injured 25 others, most of them tourists visiting the popular spot. The workplace safety charge was not related to these deaths.
GNS Science, based in Lower Hutt, New Zealand, monitors New Zealand's 11 active volcanoes and the volcanic field below the country's most populous city, Auckland. It issues alert bulletins through a service called GeoNet, which disseminates them to registered media and emergency response agencies, as well as the public.
In November 2020, New Zealand's workplace health and safety regulator, WorkSafe New Zealand, charged GNS Science with two offences. A judge threw out the first charge, which alleged that GNS Science had failed to adequately communicate the volcanic risk to the public, in October 2022.
The second charge related to helicopter pilots that GNS Science had hired to fly its employees to Whakaari White Island for field work. The charge alleged that GNS Science had failed in its duty of care by failing to include pilots in its risk assessment processes and by failing to adequately communicate volcanic risk to pilots. In doing so, the charge alleged, the agency had placed the pilots at risk of death or serious injury. That charge carried a maximum penalty of NZ$1.5 million (US$915,000).
GNS Science has now pleaded guilty to a lesser charge, acknowledging in a statement that it "did not sufficiently consult, cooperate and coordinate with the helicopter operators" but not that there was a risk of death or serious injury.
Simon Connell, a lawyer and accident law specialist at the University of Otago in Dunedin, New Zealand, says the petition highlights that investigative agencies should share their risk assessments with people they have hired to do relevant work. "That kind of information sharing should happen anyway, but this case is a reminder that [it] it is required by health and safety law," he says.
In the more than three and a half years leading up to the fatal White Island eruption of Whakaari, helicopter pilots flew GNS Science staff to the island 23 times and remained on the island while the scientists carried out their work. The period included an April 2016 eruption that was similar in size to the fatal 2019 eruption, but occurred at night, when no one was on the island. The period did not cover the fatal eruption itself.
The penalty, which could carry a fine of up to NZ$500,000, will be decided at a sentencing hearing in August.
timely reminder
Risk assessments for fieldwork are common at research institutes, says Raymond Cas, a volcanologist at Monash University in Clayton, Australia. Any volunteers helping out in the field work are also covered by risk assessments, Cas says, and require approval from the university to participate in the work. "I think we can do field research in a reasonably safe and considered way," he says, but "obviously there are some situations where it's not safe."
People who work with volcanoes all the time "basically know what the risks are," says Kenneth Rubin, a volcanologist at the University of Hawaii in Honolulu. "But for people who don't, it's very important to convey exactly what's going on," he says.
Connell says that scientific agencies might have more information about the safety conditions of a site, or travel to a site, than a contractor. "There needs to be a structured process to ensure that information is shared," he says.