Memorial Day weekend marks the beginning of the 12th summer season of Operation Heal Our Patriots.
Eleven military couples will arrive at Samaritan Lodge Alaska this Memorial Day weekend to begin a life-changing week of Bible-based marriage enrichment training.
Bless the marriage of a military couple
013960
Give
Memorial Day weekend marks the start of the 2023 Operation Heal Our Patriots summer season. Eleven military couples, from eight states and Puerto Rico, are scheduled to arrive Sunday at Samaritan Lodge Alaska, where they will be greeted by an enthusiastic flag-waving crowd that includes staff, volunteers and local residents. Patriots and their spouses will receive boisterous cheers, hearty handshakes and numerous thanks for their service.
Starting Sunday and for the next 17 weeks, up to 11 couples each week will have the opportunity to experience once-in-a-lifetime wilderness adventures (fly-fishing, hiking, kayaking, wildlife viewing) in beautiful Lake Clark National Park and its surroundings. .
Most important, however, is the opportunity to connect with each other and with God and experience the healing power of the Gospel of Jesus Christ.
Since this Samaritan's Purse project began in 2012, we have hosted 1,546 couples in Alaska. We praise God that 672 participants have received Jesus Christ as Lord and Savior, 799 have been baptized by our chaplains at Lake Clark, and 760 couples have recommitted their marriages to each other and to God.
But Alaska is just the beginning. When the couples return home, they become part of our Family Care ministry, which is a year-round, lifelong commitment that Operation Heal Our Patriots makes to them and their families. Through a team of chaplains and key leaders, we provide ongoing care, support, and encouragement. Family Care also provides many events and opportunities throughout the year to grow, lead, serve and connect through Operation Heal Our Patriots.
Pray for the couples who come each week this summer that their lives and marriages will be strengthened and they will find the healing they need. Please also pray for our volunteers and staff as they serve in Jesus Name.
SUPPORT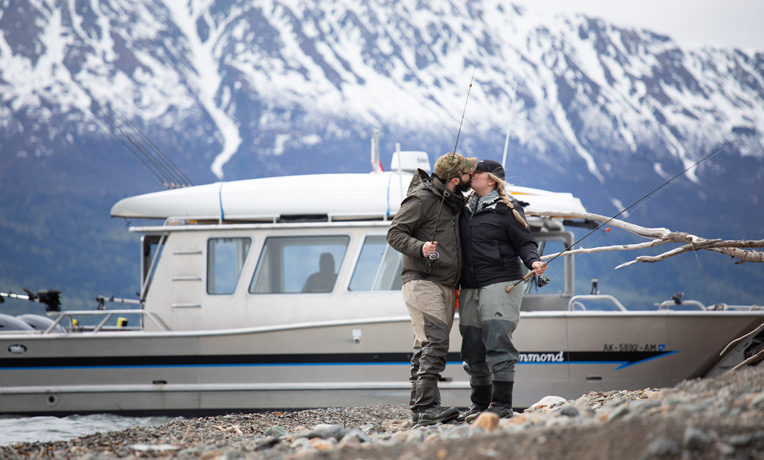 Bless the marriage of a military couple
Operation Heal Our Patriots helps military couples build a strong spiritual foundation during a week of Bible-based workshops, relationship-building nature activities, and one-on-one attention from our retired military chaplains. We offer all of this free of charge to these American heroes as a token of our appreciation for their service and sacrifice. Your donation will help us cover costs, including transportation, lodging, activities, and long-term family care, so we can help them find hope in the Lord.
---
Operation Heal Our Patriots 013960
Suggested gift: $60
$