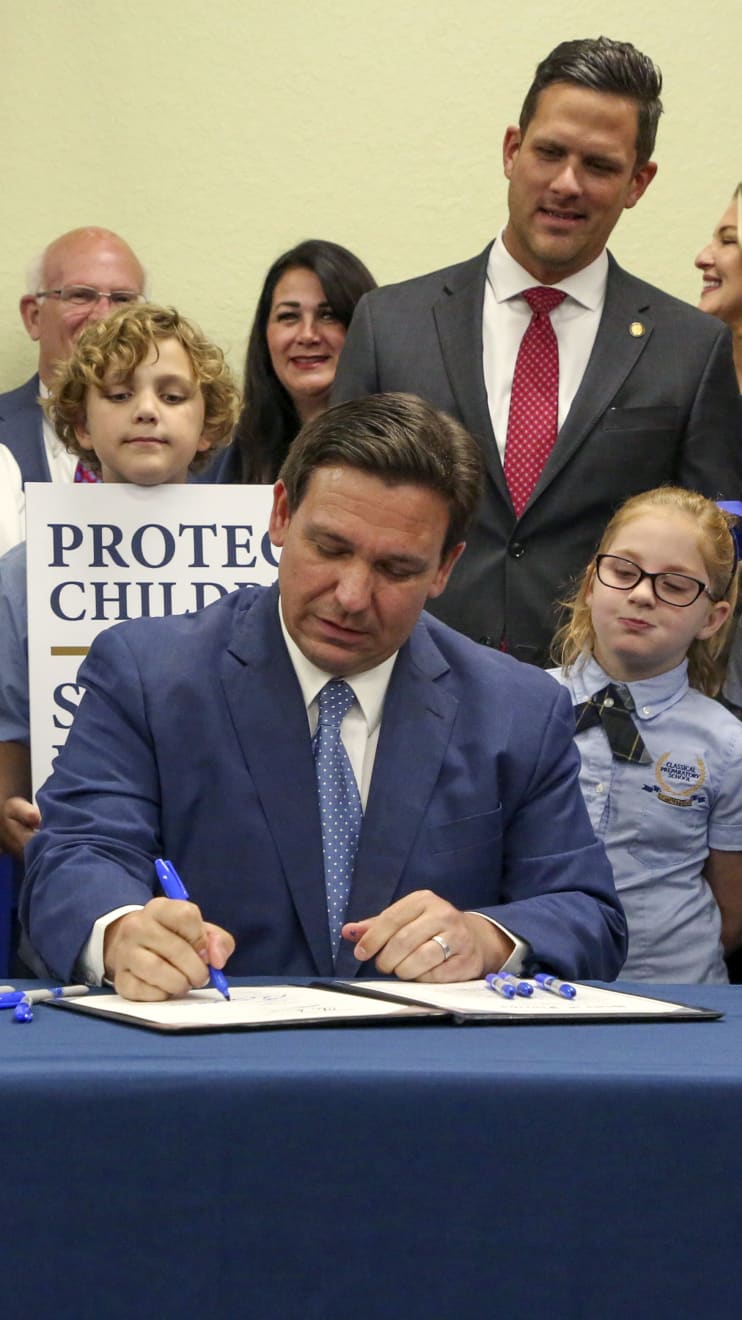 ORLANDO, Fla. (AP) — Over the weekend, the NAACP issued a travel advisory for Florida, joining two other civil rights groups in warning potential tourists that recent laws and policies advocated by Gov. Ron DeSantis and Florida legislators are "openly hostile to Africans." Americans, people of color, and LGBTQ+ people."
Do not miss: Disney rules out plans to invest approximately $1 billion in a new corporate campus in Florida
The NAACP, a longtime advocate for African Americans, joined with the League of United Latin American Citizens (LULAC), a Latino civil rights organization, and Equality Florida, a gay rights advocacy group, to issue notices travel to the Sunshine State, where Tourism is one of the most important job sectors in the state.
The advisory approved Saturday by the NAACP board of directors tells tourists that, before traveling to Florida, they should understand that the state of Florida "devalues ​​and marginalizes the contributions and challenges faced by African Americans and other communities of color." ".
An email was sent Sunday morning to DeSantis's office seeking comment. DeSantis is expected to announce his candidacy for the Republican presidential nomination this week.
See: The busy and bellicose legislative session ends in Florida. Now is decision time for DeSantis.
Florida is one of the most popular states in the US for tourists, and tourism is one of its largest industries. More than 137.5 million tourists visited Florida last year, marking a return to pre-pandemic levels, according to Visit Florida, the state's tourism promotion agency. Tourism supports 1.6 million full- and part-time jobs, and visitors spent $98.8 billion in Florida in 2019, the latest year's figures available.
The NAACP's decision comes after the DeSantis administration rejected the College Board's Advanced Placement African-American Studies course in January. DeSantis and Republican lawmakers also pushed through measures barring state universities from having programs on diversity, equity and inclusion, as well as critical race theory, and also passed the Stop WOKE Act that restricts certain conversations and analysis based on race. in schools and businesses
In its warning to Hispanic travelers considering visiting Florida, LULAC cited a new law that prohibits local governments from providing money to organizations that issue identification cards to people in the country illegally and invalidates the driver's licenses of others. states held by undocumented immigrants. among other things.
See: DeSantis blasts Trump for implying Florida's abortion ban is 'too harsh'
Also: Writing group PEN America and Penguin Random House publisher sue over Florida book ban
The law also requires hospitals that accept Medicaid to include a citizenship question on intake forms, which critics say is intended to discourage immigrants living in the United States illegally from seeking medical care.
"The actions taken by Governor DeSantis have created a shadow of fear in communities across the state," said Lydia Medrano, LULAC Vice President for the Southeast Region.
Recent efforts to limit discussion of LGBTQ issues in schools, the removal of books featuring gay characters from school libraries, a recent ban on gender-affirming care for minors, new restrictions on abortion access, and a law allowing Floridians carrying concealed weapons without a permit contributed to the warning from Equality Florida.
"Taken as a whole, Florida's list of laws and policies that focus on basic rights and freedoms pose a serious risk to the health and safety of those who travel to the state," the Equality Florida notice said.
Keep reading:
US Border Patrol says illegal crossings have dropped dramatically since Title 42 asylum restrictions were lifted
Republican 2024 hopefuls rush to defend a Marine who fatally strangled a New York subway passenger