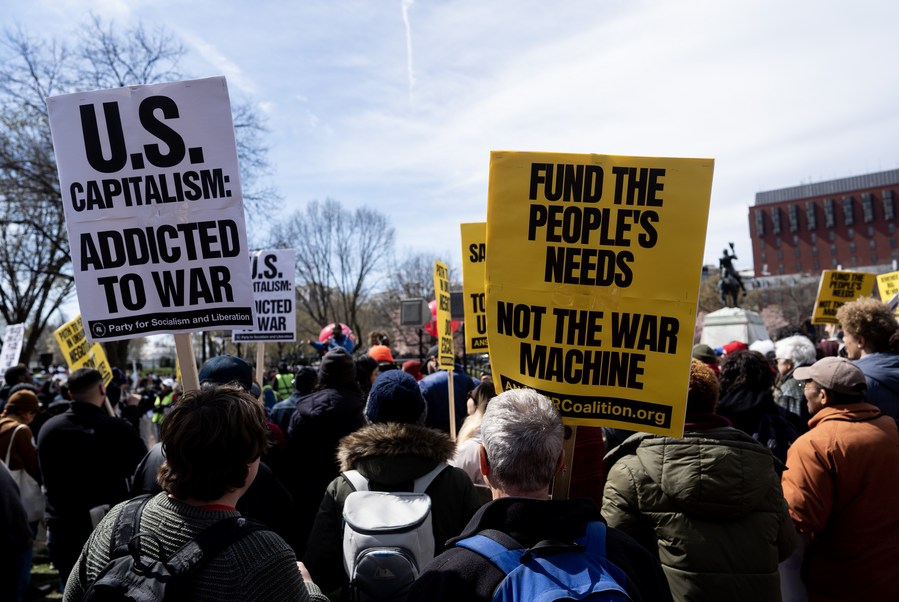 Washington has brought suffering to many countries after 9/11, says report
The wars that the United States waged and waged in Iraq, Afghanistan, Syria, Yemen, and Pakistan after 9/11, under the pretext of fighting terrorism, have caused untold suffering to local communities and plunged their governments and peoples. in more complex and distressing circumstances. , according to experts and a recent report.
The report, "How Death Survives War: The Reverberant Impact of Post-9/11 Wars on Human Health," published by the Costs of War project at Brown University's Watson Institute, calculated the number victims at 4.5 million, a number that continues to rise. they increase as the effects of conflicts reverberate.
Among those deaths, the report estimates, between 3.6 and 3.7 million were "indirect deaths", caused not by direct violence but by the consequent economic collapse, loss of livelihoods, food insecurity, destruction of public health services, environmental contamination and ongoing trauma.
Such deaths grow in scale over time, he said. For example, in Afghanistan, where the war started by the US-led invasion in 2001 ended in 2021, the indirect number of deaths and related health problems continue to rise.
"There are reverberating costs, the human cost of war, that most people in the United States don't really know or think enough about," said Stephanie Savell, author of the article and co-editor of Costs of War. project.
"We talk about it being over now that the United States has left Afghanistan, but a big way these wars continue" is that "people in war zones continue to suffer the consequences," Savell was quoted as saying by The Washington. Mail.
Meng Qingtao, a professor of human rights studies at Southwest University of Political Science and Law in Chongqing, said that despite immediate battlefield casualties, wars often inflict immense and long-term damage on governments and local populations.
"Indirect damage caused by war can be considered as secondary disasters, leading to far-reaching ripple effects such as ensuing waves of violence and famine, and the resulting losses from the indirect number may even exceed the direct ones," he said. Meng.
In a separate study in 2021, Brown University's Cost of Wars project found that the US's post-9/11 wars displaced at least 38 million people, more than any conflict since 1900, excluding World War II. World War.
Ironically, Meng said, the US-style solution to terrorism (waging wars) has led to more problems of "terrorism" and "post-terrorism", causing more harm to local communities and plunging their governments and people into circumstances even more complex and distressing.
counterterrorist pretext
"Terrorism is often the activity of a small minority and cannot be attributed to any sovereign state. Yet the US, under the guise of fighting terrorism, defines terrorism arbitrarily and inconsistently, and everything is determined to serve their own interests," Meng said.
The US-led war on terror, cloaked under the guise of counter-terrorism, has widened and escalated the conflict, even encroaching on the sovereignty of other nations, it added.
One can still discern the US double standards and hegemonic values ​​from the wars it has waged, Meng said, adding that it is obvious that while the US emphasizes democracy, its foreign policies are guided by pragmatism. and hegemony.
Although the US military withdrew from Afghanistan in 2021, today Afghans are suffering and dying from war-related causes at a higher rate than ever before, according to the report.
In addition to the staggering death toll, millions more civilians were injured and suffered other incredible hardships because of these wars.
"For example, for every person who dies of a waterborne disease because war destroyed their access to drinking water and waste treatment facilities, there are many more who become ill," the study noted.