Minecraft Java Edition can be downloaded and played in a number of different ways. Although you initially purchased and downloaded the game from the official Mojang launcher, there are several other launcher clients dedicated to the sandbox game as well.
One of the most popular third-party clients is called the 'Lunar Client'. It offers a plethora of useful features that help you to modify and optimize the game more easily. Additionally, various performance mods come pre-installed with the client.
In this way, you will not need to install useful mods manually and you can simply enjoy the game. Here are some simple steps to download this brilliant client for Minecraft.
---
Steps to Download Lunar Client for Minecraft Java Edition (2023)
1) Download the Lunar client software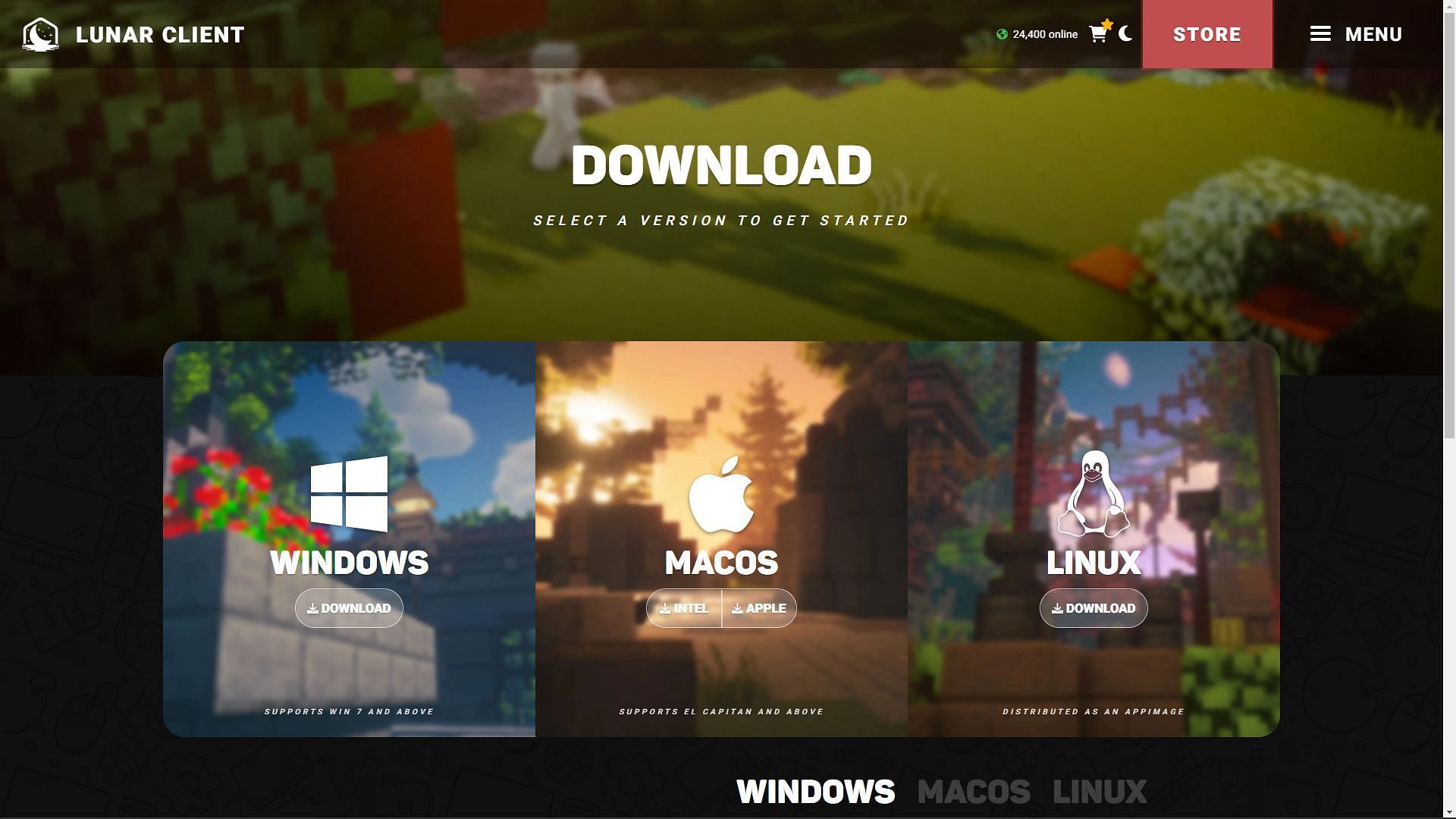 First, you need to open the official Lunar Client website and download its software. Just search 'Lunar Client for Minecraft' and find the official website. The first page of the website shows what the client does and offers.
Click the 'download' button to open another web page which will display three operating systems for which the client can be downloaded.
Since the Java edition is available on Windows, MacOS, and Linux, Lunar Client is available on all three. Just select the operating system for which you need to download the software.
---
2) Configuring the client's custom launcher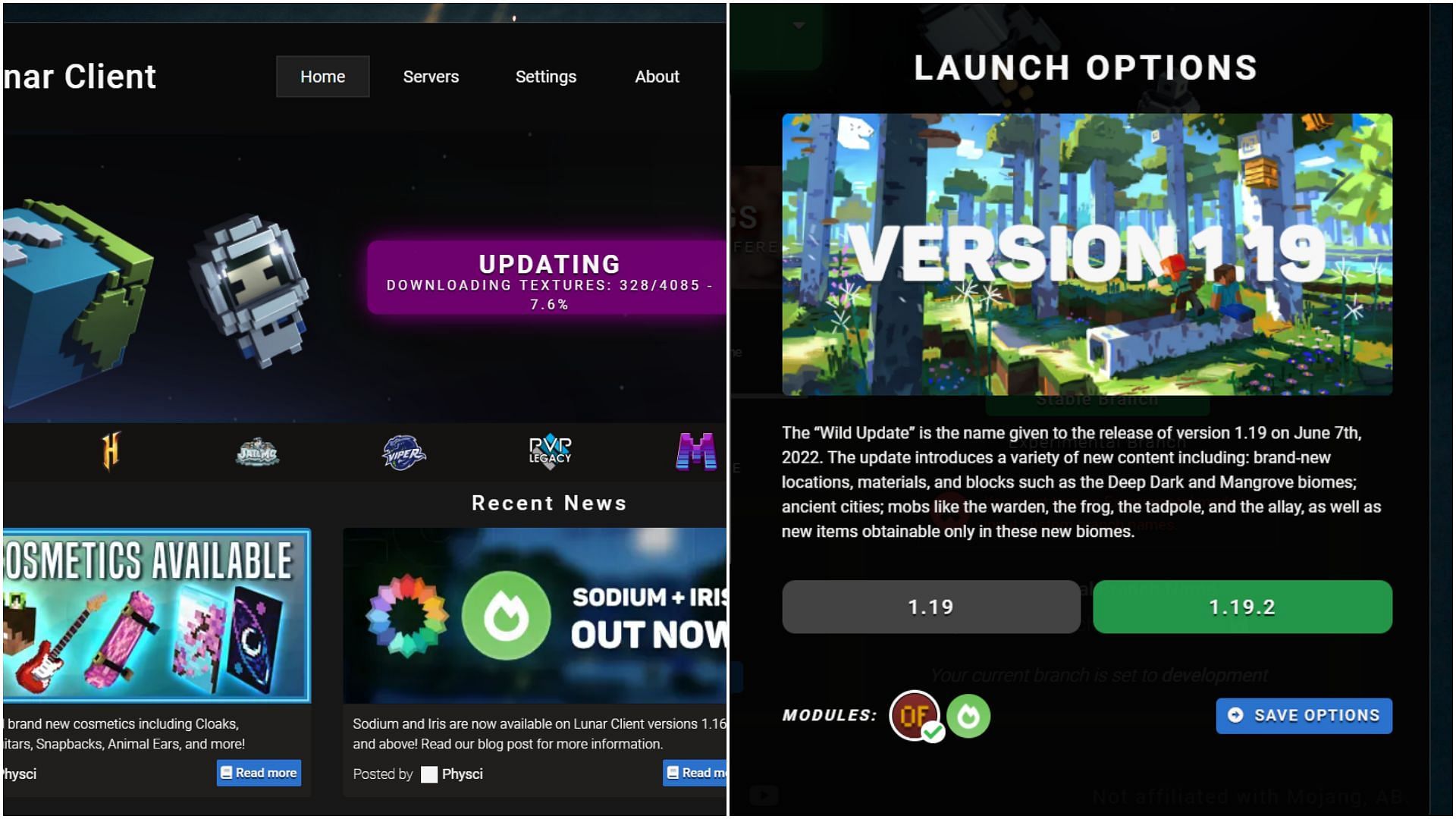 Once the client is installed, you can usually open it by browsing to it on your device. This will now become your new launcher that you can open to run the game.
First, the launcher will ask you to select the desired game version so that it can be downloaded. Once the game is downloaded by the launcher, you can either run it normally or go to the settings to modify things like allocated RAM, custom game version name, etc.
The launcher will also give you the option to choose between two of the best performing mods, Sodium and OptiFine, and will automatically download and install them based on the game version.
---
3) Sign in to Microsoft account to authenticate and play the game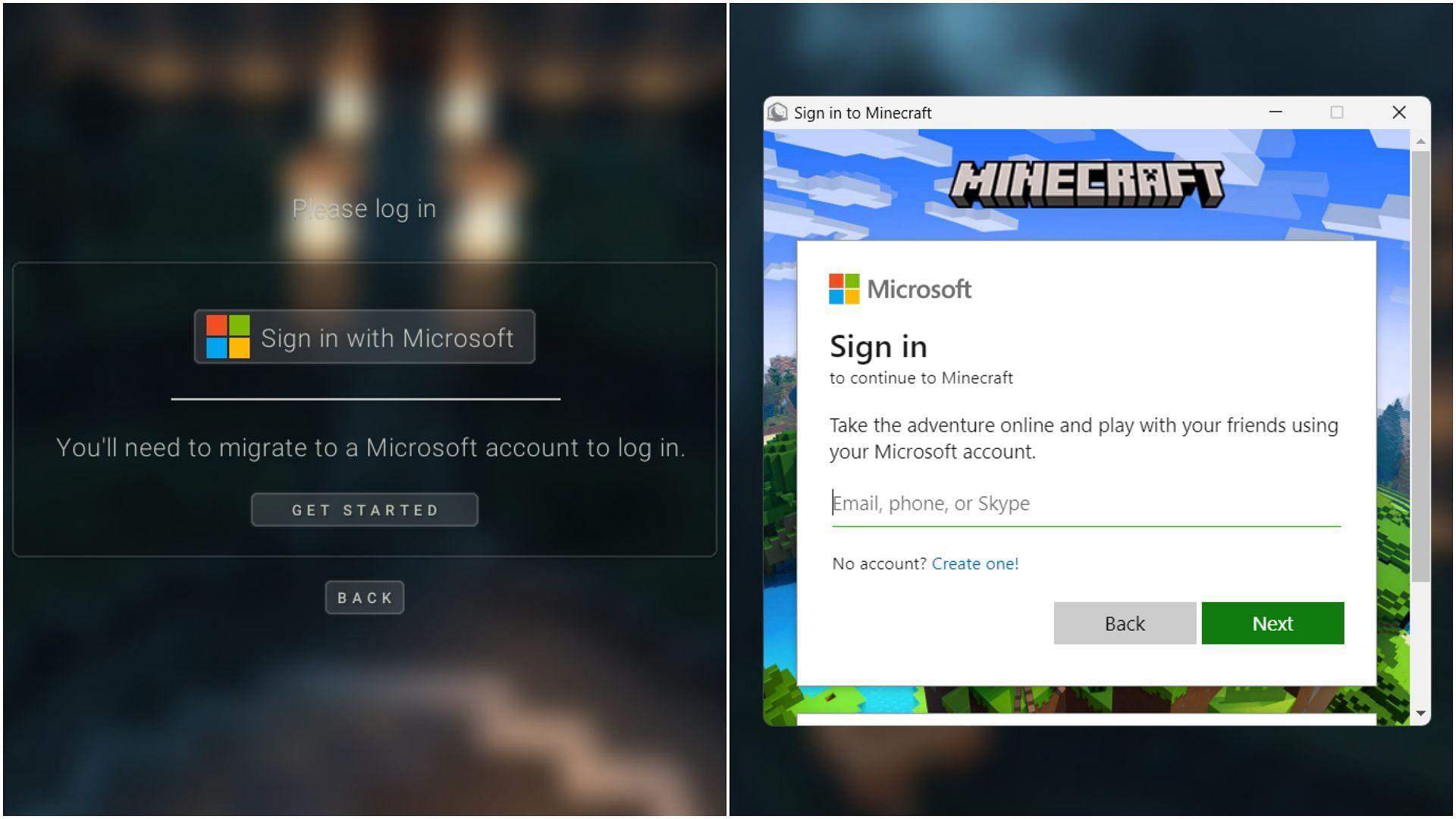 Once you press the play button, the client will not directly open the game. Instead, it will first ask you to sign in with your Microsoft account. Of course, this is to make sure that you have officially purchased the Java Edition game from your Microsoft account.
Simply log in with the account you purchased the game with and let the customer authenticate their account and purchase. Once everything is done, the game will open and you can enter any world and play.
Lunar Client will completely change the appearance of the main menu and will even add some useful HUD interfaces like FPS, biome, coordinates, etc. You can also open custom client settings by entering the pause menu.