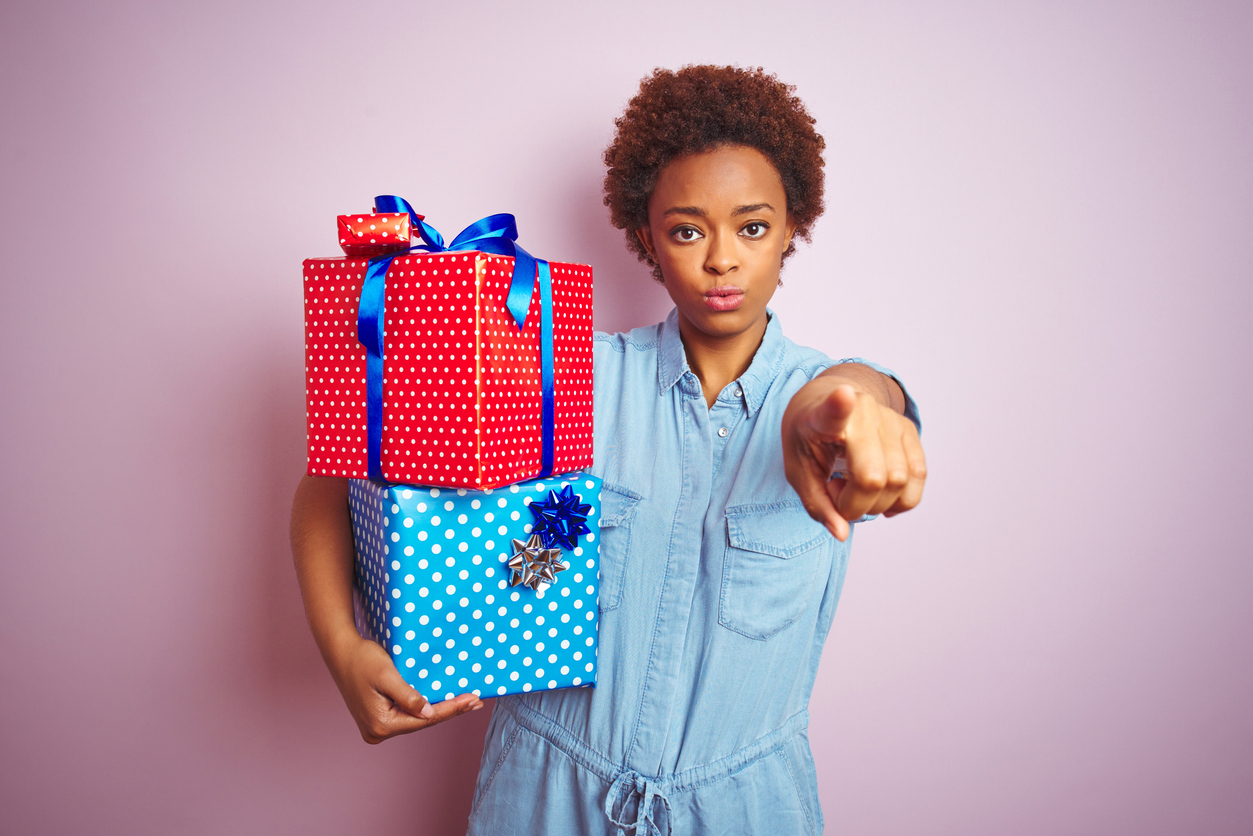 Even what were once considered "short speed" digital publishers work on features months in advance.
Just like your digital ad spend, competition is incredibly high for gift guides. You are not only competing against the brands in your space. You are competing against ALL brands that target that consumer archetype or demographic.
It's an inconvenient truth that performance marketing and the big return on digital spending have become a race to the bottom. Brand A spends more than you for that little space on my phone, so you must spend more than them. It doesn't matter if brand A is trying to sell toilet paper or surf wax. They both want to be on my screen. Space is limited and the highest bidder wins.
PR outreach is underutilized and underbudgeted compared to performance marketing, even as brands continue to spend their digital spend dollars in a race to the eyeballs of CMPs and CPAs. Especially when you consider that studies have shown that over 90% of consumers trust earned media. How many people "trust" advertising?
But how much time or fee should you spend? After 20+ years in PR, working in #HumbleBrag tech, snowboarding, wellness, finance, and general consumer products, I came up with the perfect formula for budgeting for a successful holiday gift guide push.
This is not just for brands using agencies or consultants. This formula can be used to decide what level of effort your internal teams should put into it. Keep in mind that public relations is closer to cooking or fitness than an exact science. Recipes and routines may need to be modified based on taste and assets.
Answer these questions true or false:
Outside of media relations and public relations, your brand will need to ramp up paid marketing efforts to compete this year during the holidays.
You're seeing diminishing returns on your paid media investment. You need to spend more to get the same results, or even less, than you did a year ago.
He thinks the competition for media coverage of the festivities will be at or near an all-time high.
You'll be jealous if you see a competitor in a gift guide and you don't.
If you answered false to two or fewer of the above, please close this browser window now. You are in a unique space and you do not need to adjust your level of PR effort!
For the rest of us, here's the formula.
Base:
Where does public relations and media relations fit into your marketing budget in terms of percentage of time, spend, or actual dollars? Is 90% percent of your budget or time spent on public relations? Or 15%? This is our reference number for later reference.
Setting #1:
Now, using a scale of 0 to 10, rate and rank the following and keep a running tally of points.
Do your competitors have something better to offer? For example, if one of your competitors is going to have something awesome for the holidays that has never been done (and you're jealous that his brand doesn't have it), that would be +10.
How much of your earned media coverage is proactive versus reactive? If he releases a statement through a news wire and the world covers it (Apple-style), that would be a +10. If half of your media placements come from proactive inquiries from journalists, get a solid +5.
How much do you value the results of an earned media/PR campaign compared to other marketing spend you're making? Is PR coverage a way to set yourself apart from your competitors and something you leverage through your sales channels? Then score at the top end. If you strongly believe that your social media content is what drives results, then score on the low end.
What percentage of importance are holiday gift guides to your brand in terms of your PR efforts? Some brands rely on Black Friday or holiday sales to be an important part of their business. If that's the case, then score on the higher side. But if you make bikinis or are a tech brand that puts a big emphasis on CES, those October-December locations might score 6 or lower in terms of priority.
Your total for the above is Adjustment Number 1.
Setting #2: Using the same critical thinking and a 0-5 scale, answer the following and count these numbers.
Is what you are offering an item that can be gifted AND desired? Is really? CBD floss and gas cards would be overkill, even for a stocking stuffer, and should be a 0. Not sure? Take a media perspective first and review last year's holiday gift guides. If it's really giftable and something people want, then it would be a 5.
How much effort do you put into PR compared to your closest competition? We once had a competitor in the ski industry who took journalists to Chamonix to see some new weaving technology. If your brand goes all out in that way, you're a 5. If your brand sends out an email blast once a quarter and expects journalists to respond, that would be a zero.
Add the numbers above and you have Setting #2.
Subtract #2 from #1 and that's the fuzzy percentage of how much you MAY need to increase your PR efforts.
Does it seem unrealistic? Maybe, but don't you expand on your other expenses during the holiday season? Don't panic just yet though, we'll have to adjust. Remember, public relations is not an exact science and answering the following can help you decide how to allocate resources.
We have a few more things to consider that may affect your budget:
How competitive will your affiliate program be? Are you communicating that to the right people and publishers? In today's modern PR world, I hope you know what I'm talking about.
Where does your brand fit within your industry? Are they the Nike of your space? Or someone that people have mixed feelings about?
Is your brand new or undiscovered? This can help or hurt your efforts over time, as it can take time to turn a journalist into a brand, and publishers want engaging content that drives clicks. See previous note about affiliates
How competitive is your space for earned media? I couldn't guess how many brands right now make electric bikes or pickleball paddles. inPickleball magazine will feature quite a few lollipops for the holidsys. However, the giveaway guides in the main A-tier pubs will only feature 1-2 of these in a general story. Men's Journal, HypeBeast and PopSugar will not present a roundup of the 10 best palettes.
Factor your answers to the above into the total you got. You now have a number to consider, which when combined with a broader qualitative analysis, along with your gut feeling, about how much effort you should put in.
Sound like you may have underestimated the budget for something as simple as "email reporters and leverage relationships?" That's because strong PR programs take a lot more effort than emailing cultivated lists.
While public relations efforts can be less expensive than other marketing tactics, they tend to fall under budget. Why? Because lucky shots happen. Sometimes that email lands in that massive location. Sometimes you throw the ball from half court and make a basket. Most PR people have made those shots and scored, but that's not how you plan to win basketball games.
As you assess the level of effort you should put into your overall holiday gift guide, keep all of the above in mind, even if you don't want to do the math. It's easy to get sucked into the "guarantee" of performance marketing, but with other, more resourceful brands competing for the exact same eyes, it may be time to consider an effective avenue where there's more room for success.
bill byrne He is co-founder and CEO of Remedy Public Relations. He leads a team known for helping challenging brands far outpace their weight class. Their Instagram it's mostly pictures of their pets and craft beer. He hates Slack. She would love to connect with like-minded communicators on LinkedIn.
COMMENT