Google searches for "how to break an arm at home" increased in Russia after President Vladimir Putin announced a partial mobilization of the population to fight in Ukraine.
The Russian president said conscription would only apply to reservists and that the decree will take effect on Wednesday.
Defense Minister Sergei Shoigu, speaking after Putin's address to the nation, said 300,000 men with "previous military experience" would now be called up.
Shortly after Google searches for "как сломать руку в домашних условиях" or "how to break an arm at home" exploded across Russia, sparking speculation that some Russians might go to extreme measures to avoid fighting in Ukraine.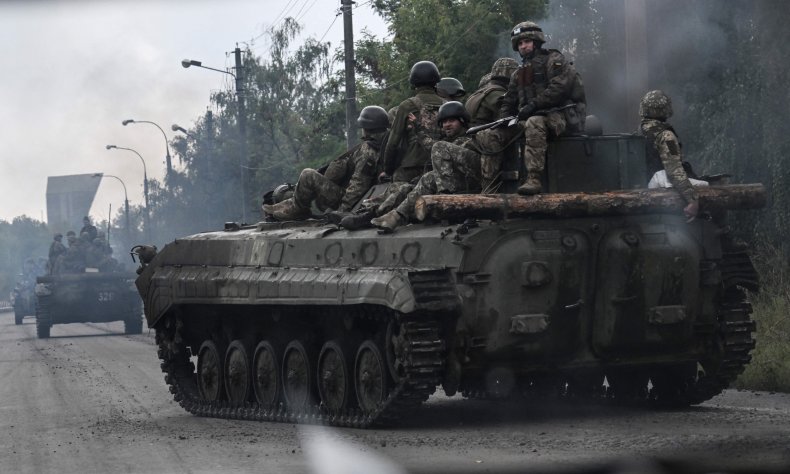 Google Trends ranks search terms from zero to 100 over a period of time, with zero representing the point of least interest and 100 the most interest.
According to Trends data from the past seven days, there were no recorded searches for "how to break an arm at home" at 2 a.m. ET, when Putin began his speech. This does not literally mean that there were no searches for the words, just that the amount was so low that the data could not be quantified.
However, by 4 a.m. ET, it had risen to 38 of a possible 100, showing a dramatic increase in searches for the phrase.
During his speech, Putin said that a partial mobilization would be "fully appropriate to the threats we face, that is, to protect our homeland, its sovereignty and territorial integrity, to ensure the safety of our people and the people in the liberated territories."
He warned NATO countries that Russia has "several means of destruction" at its disposal, in a possible allusion to nuclear weapons.
Putin added that Russia would "use all means at our disposal" if "the territorial integrity of our country is threatened, to protect Russia and our people."
On Tuesday, authorities in four areas of Ukraine partially controlled by Russia said they would hold referendums to formally join the Russian Federation.
Voting is scheduled to begin on Friday in Donetsk, Luhansk, Kherson and Zaporizhzhia, although Western powers have rejected its legitimacy.
Speaking at the White House, Jake Sullivan, Biden's national security adviser, condemned what he called "bogus referendums" that "will be rigged."
He added: "Let me be clear, if this happens… the United States will never recognize Russia's claims to any allegedly annexed part of Ukraine. We will never recognize this territory as anything other than a part of Ukraine."
If Russia formally annexes parts of occupied Ukraine, it would allow Putin to present the war to the Russian public as a defense of sovereign Russian territory, rather than external aggression.
Protests against the partial mobilization have been planned for Wednesday night at 7 pm local time, in cities across Russia. Previous demonstrations against Putin's invasion of Ukraine have been brutally suppressed.
Update 09/21/22; 7:10 am EDT – This article has been updated to add context.