Playing Fran Bow is like experiencing a vivid fever dream. You never quite know what to expect as you navigate the psyche of 10-year-old Fran, but it's always something unsettling. Whether it's not animal carcasses, blood-soaked walls, or monsters, Fran has to face her own demons and question everything she's ever known. Thankfully, this isn't my first time playing Killmonday Games' hair-raising point-and-click adventure, so I knew what I was getting into beforehand.
Killmonday first released Fran Bow in 2015 for PC after a successful IndieGoGo campaign, but my first experience with the game was a few years later in 2019. It was actually the endearing follow-up game from the studio's founders, Isak and Natalia Martinsson, Little Misfortune. that got me hooked on the husband and wife duo's creepy/cute projects, so when a console port for Fran Bow was announced, I jumped at the chance to play it.
CONTENT WARNING: This article explores issues of mental illness, abuse, and archaic mental health institutions and practices.
we're all mad here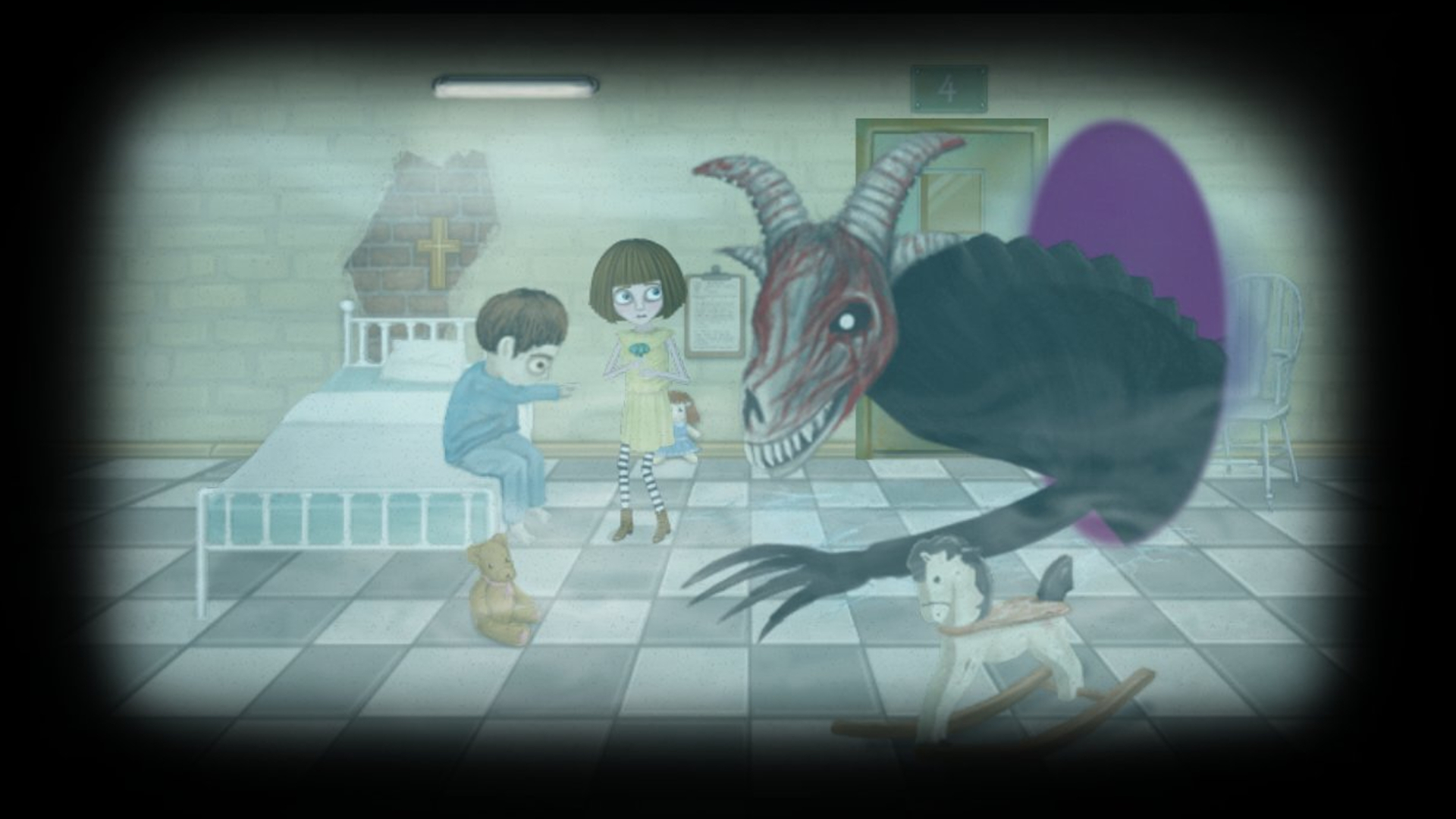 In Fran Bow, you take control of the innocent and kind-hearted Fran who is trying to process the sudden and brutal death of her parents. Now, in a psychiatric ward with other troubled kids, Fran begins to have visions of some pretty weird things. Using a variety of point-and-click mechanics, players must guide Fran out of the Oswald Asylum and back home to reunite with her beloved cat, Mr. Midnight. Along the way, players meet a variety of eccentric characters and have some tough puzzles to solve.
If you've played another of my favorite creepy/cute games, American McGee's Alice: Madness Returns, you'll surely enjoy Fran Bow. Both games strike the perfect balance between breathtaking worlds and nightmare fuel, in the best way. Just as Alice is able to enter Wonderland, Fran is prescribed a drug called Duotine that allows her to see an alternate reality, and it is in this mode that players feel the full force of the monstrosities Fran is dealing with. dealing. Despite having played Fran Bow before, I would often prepare before Fran took Duotine, expecting the horrors that lurked on the other side.
Creepy aside, Fran exists in a beautifully hand-drawn world. Clearly a lot of thought has gone into these environments, and I spent most of my time interacting with everything I could just to get a better look at it. I especially loved exploring the home of conjoined twins Clara and Mia, as well as the final world, as it features various nods to Alice in Wonderland: everything from tea parties, clocks, card games, and even a photo. of what appears to be Lewes Carroll's character in Fran's Bedroom. I'm a big fan of pastel aesthetics mixed with hidden imagery, and game designer Natalia Martinsson pulled off this combination so well that she managed to hold up perfectly eight years later.
stay positive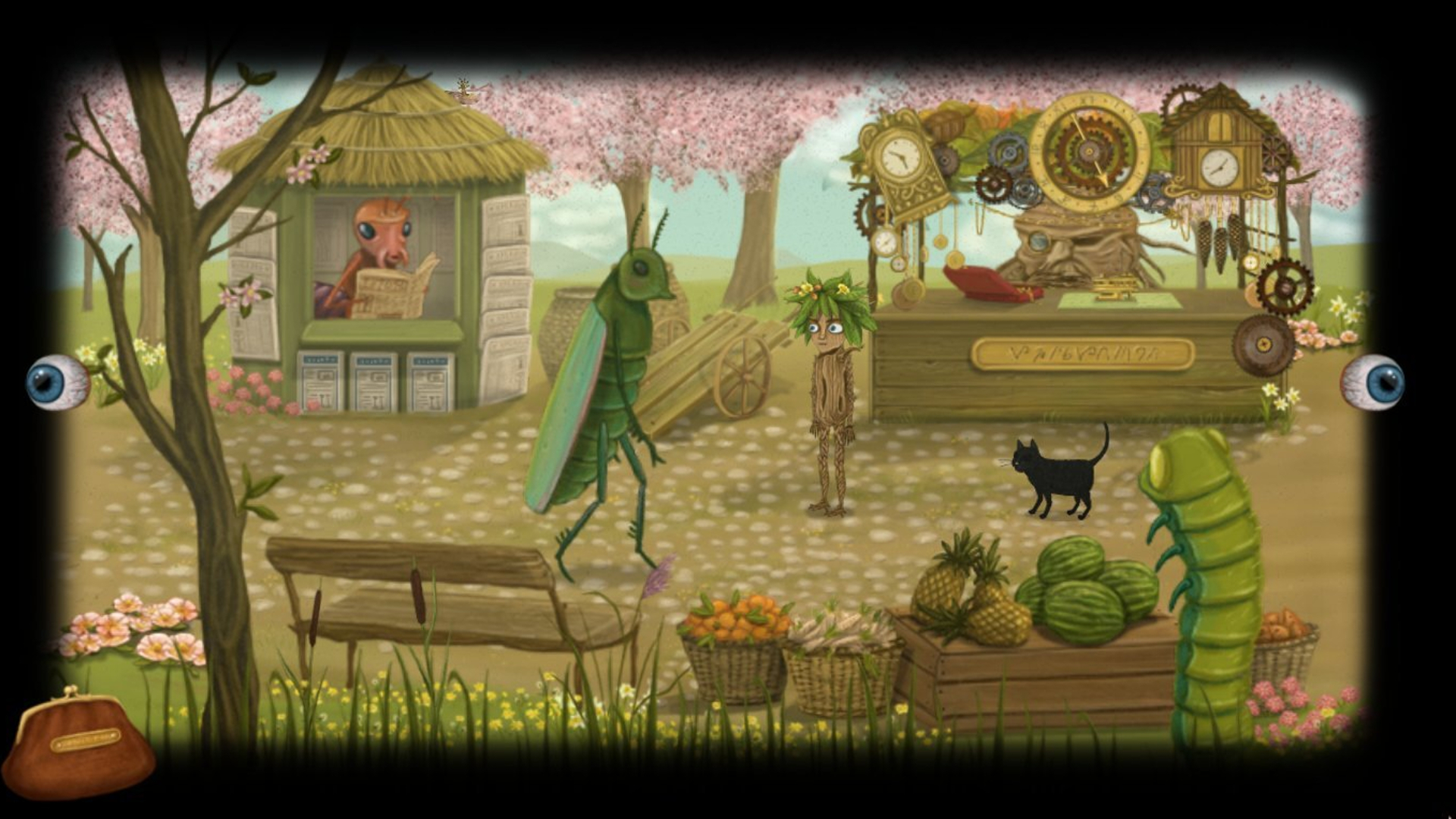 Beneath its creepy exterior, though, Fran Bow is actually a truly uplifting game. It's pretty obvious early on in Fran's adventure that the people around her don't always have her best interests in mind. Whether it's her aunt Grace who sent her to her asylum, the doctors and nurses who just want to subdue her, or the shadow monster Remor who constantly follows and torments her on her journey; Fran has many reasons to be angry with the world. But that's the thing, she's not. Despite all the horrors she experiences, Fran remains optimistic throughout her journey, which is truly inspiring to watch. The game isn't afraid to touch on some tough topics, either, like death, mental health, abuse, and more.
One of my favorite sections of Fran Bow sees Fran being transported to Ithersta, a world where everything is connected to nature and its inhabitants are some kind of life-size insect, vegetable, or plant, including Fran herself, who transforms into a tree. . It's this area of ​​the game where we get a short break from all the blood and guts and can see Fran mostly at peace. Fortunately, despite all the bad things that have happened and will happen to Fran at this point in the game, there is always someone to help her along her way or lend a helping hand, which makes the game feel as hopeful as possible. piercing.
Not to mention, Ithersta as a setting is absolutely stunning. The world can be experienced during all four seasons, but spring has to be my favorite time to explore. The whole land is covered in vibrant cherry blossoms, and honestly, I would happily live there among the vegetable and insect people if I could. It makes a nice change from all the scary places we've explored before this time.
I loved being able to dive back into Fran's world, especially now that I can do it from the comfort of my bed on Nintendo Switch. It's definitely not a game for the faint of heart, but I can't recommend it highly enough if you're looking for your next spooky point-and-click adventure game.
Fran Bow is out now for PC, PS4, ps5xbox one, xbox series x/S and Nintendo Switch.
Looking for more hidden gems? Take a look at our upcoming indie games list.