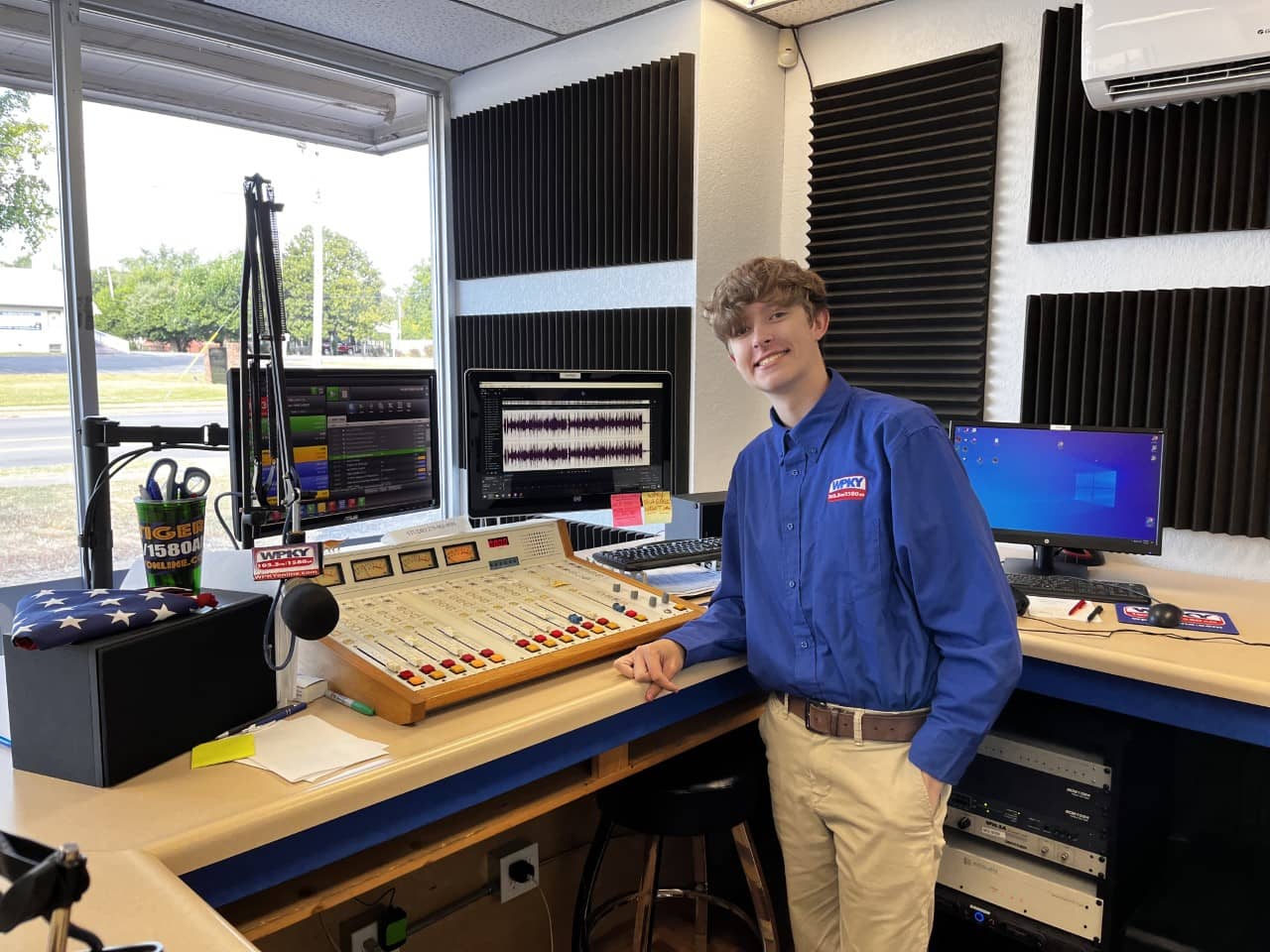 Bryce Thompson will join other WPKY employees as Grand Marshal of the Black Patch Parade.
Thompson is a 2022 graduate of Caldwell County Schools, where she has been a student since fourth grade. While in high school, she was part of the FFA, National Honor Society and played on the tennis team.
Thompson came to WPKY during her senior year through a program in the high school agriculture department.
click to download audioThis program consisted of attending school the first part of the day and then going to work at approved places in the community. This work experience gave him credit toward his high school requirements and he also intended to provide opportunities to learn different skills that would lead to employment.
He was quickly drawn to the computer and electronic parts of the radio station. This suited him perfectly, as he had always loved working and playing with computers. He learned how to set up recordings, put together announcements, and even did some of the actual voice sections of the announcements. His responsibilities rose to doing production and behind the scenes for live remotes and road shows.
The internship accomplished what it was intended to do, and after graduation, Thompson was offered a job with WPKY. His responsibilities continue to grow.
click to download audioHe said he had learned a lot working at the station.
click to download audioThompson learned how WPKY works together in times of community need.
click to download audio Thompson is the youngest of the Grand Marshals and he can't wait to be a part of it.
click to download audio Thompson currently attends Madisonville College while working about 20 hours per week at WPKY. His plans are to attend Murray State next year.