PULLMAN — A Far South Side softball team is raising money to build a new generation of black and brown female softball players.
India Steward started Teflon Softball about a year ago as a Pullman-based travel softball organization for black and brown girls. She wanted to provide a place for players to feel comfortable and not tokenized, she said.
Now, Teflon Softball's young players are gearing up for their first season and Steward is raising funds to ensure it's a success. Steward started a GoFundMe campaign to raise $20,000 to cover tournament fees, uniforms, practice facilities, an all-black coaching staff, travel and hotel fees, in addition to other costs.
Donors have donated $3,000.
"I wish all kids could just play and things didn't have to be about [money], but it's not the world we live in," Steward said. "A lot of other programs come from wealthier areas, so they don't necessarily have to fundraise. We make.
"We have to make sure we can keep our girls or they will miss out on a lot of opportunities."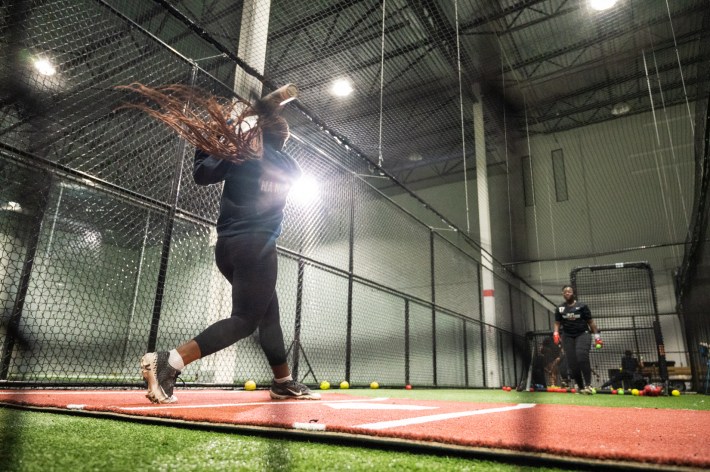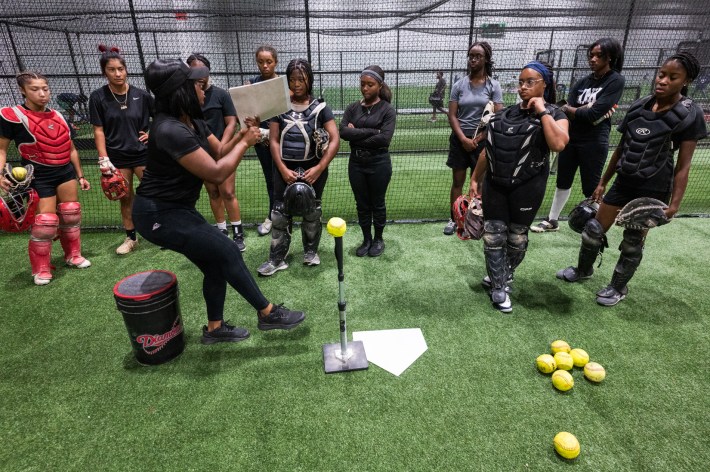 Steward has used the summer for testing and training sessions. His teams are part of a 14-and-under league and an 18-and-under league with about 15 players each.
"As a former player and current coach, I noticed a huge discrepancy within our game," Steward wrote in her GoFundMe campaign. "I think it's crucial that young girls have role models who look like them and have someone who has been through what they are currently going through. Someone who can relate to her insecurities and the pressures of having to be a strong black woman."
Beginning in September, the team will play in softball tournaments. They will train through the winter and spring with the goal of competing in national championships in the summer.
Teflon Softball practices at the Pullman Community Center, 10355 S. Woodlawn Ave., not far from where Steward used to play baseball for Roseland Little League as a kid.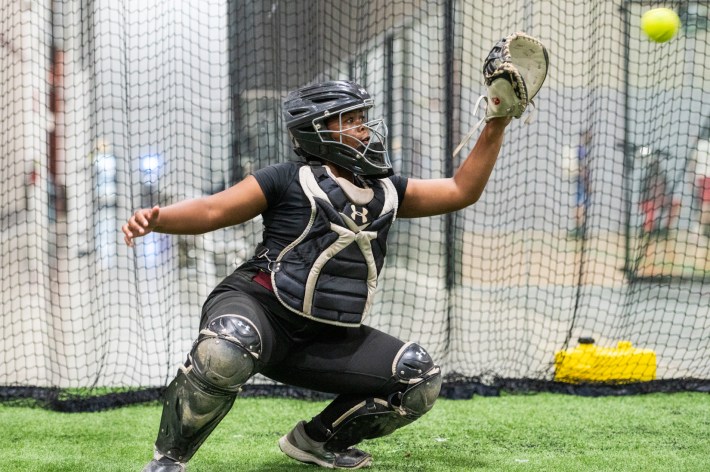 The center, which has three covered artificial-turf baseball fields and regularly hosts baseball and softball events, stood out to Steward as a good home for her team, and not just because she already knew the neighborhood. In Steward's experience, similar facilities are often found in suburban Chicago, not in the city itself or its majority black areas, she said.
Basing Teflon Softball in Pullman created the opportunity to select an entire team of black and brown girls, many of whom are from Pullman, Roseland and other parts of the Chicago area, Steward said.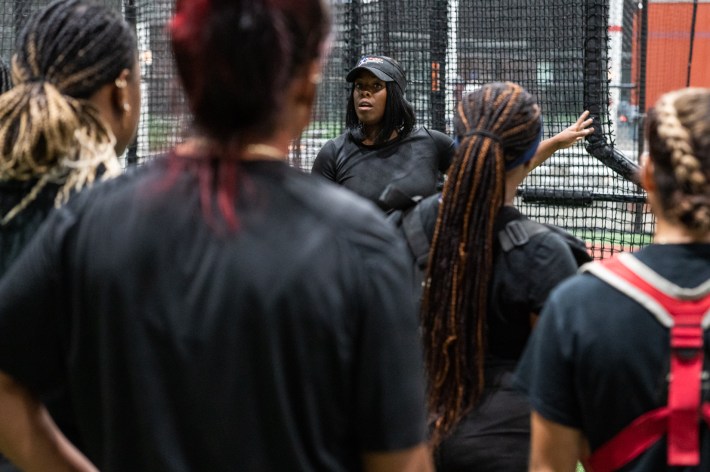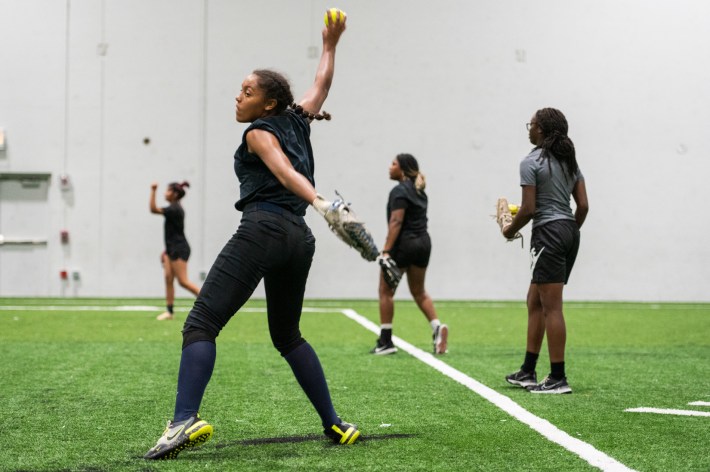 It is important to Teflon Softball to make softball a more diverse sport as majority black and brown teams are not the norm, and non-white athletes often struggle to find their place on less diverse teams where they deal with the racism and hostility, Steward said.
Some teams "keep the sport based on price," Steward said. "They do it where a certain group of people can't afford to participate, and it takes out a whole class of kids and now a whole class of kids misses out on opportunities."
Steward, who also works as an athletic trainer at Stevenson High School in suburban Lincolnshire and has coached softball for various teams over the past five years, said she often felt left out when she was one of the only black players on other teams. or when he received lower management positions in teams despite being overqualified.
Now Steward is trying to prepare his team for different but similar experiences, he said.
"I told the girls, 'We're going to look like Tiger Woods on a Sunday, and that means you're going to have to perform,' and I think it's important that they hear things like this," Steward said. "Sometimes, they need someone to sit them down and say, 'Look, it might not be fair sometimes, but you'll have to be twice as good.' That's the sport we're in."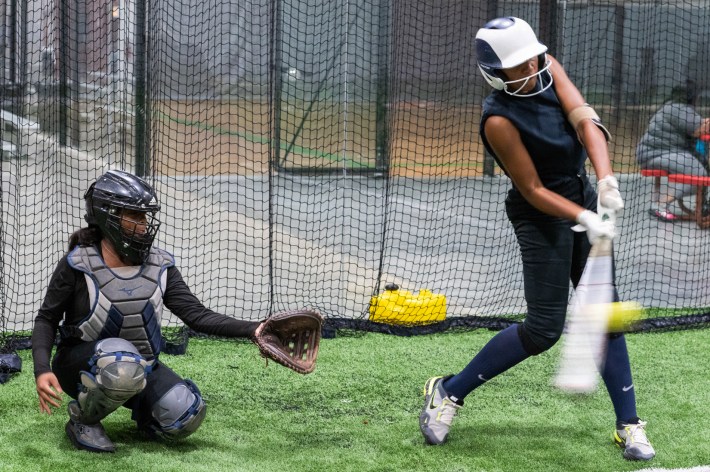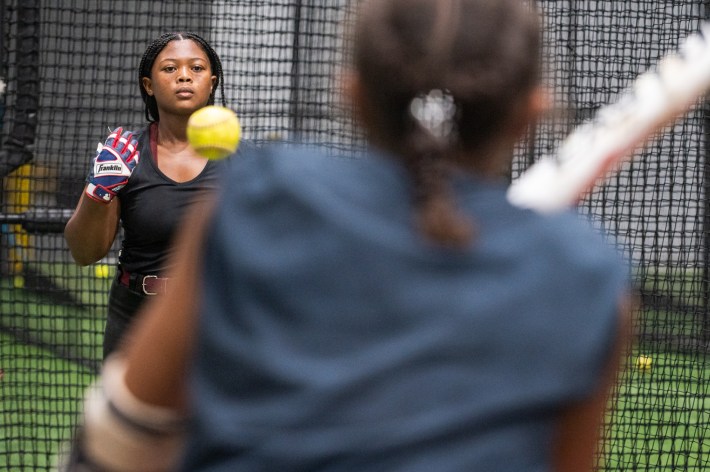 Teflon Softball and its players are diversifying softball and challenging notions about what sports are acceptable for black athletes to play, Steward said.
"If we can change that stigma that black people don't really play softball, it could change at the coaching level, at the college coaching level, at the travel ball level, it could change a lot," Steward said. "So I hope our show can inspire other shows to start opening up.
"Because if some of these girls see a black woman leading a show, it can help them say, 'Okay, I saw coach India doing it, so maybe I can come back and do it too.'"
Listen to "It's All Right: A Block Club Chicago Podcast":