A GRIP TO THE SPORT • We are about to embark on that great adventure known as summer in the Inland Northwest. Crisp mornings, perfectly clear afternoons, occasional thunder at night, and temperatures that rise and fall like a rough sea. Perfect. Except if your idea of ​​perfection is sitting in front of the TV.
•••••••
• About it. If you love baseball, you have plenty to see this holiday weekend. But if it's something else, well, the options are limited. At least Dallas rebounded for a win over Las Vegas last night, giving us another NHL playoff game to add to the list. And the Celtics refuse to quietly spend a good night's vacation in Cancun, winning in Boston and forcing a Game 6 in Miami on Memorial Day.
Heck, if you were excited to see Michael Block play again, I certainly wasn't. The PGA Championship sensation took his game to Texas and, well, he didn't really take his game, he hit 11 shots Thursday, which means he'll be back in California by nightfall. Maybe I have a great lesson to teach tomorrow.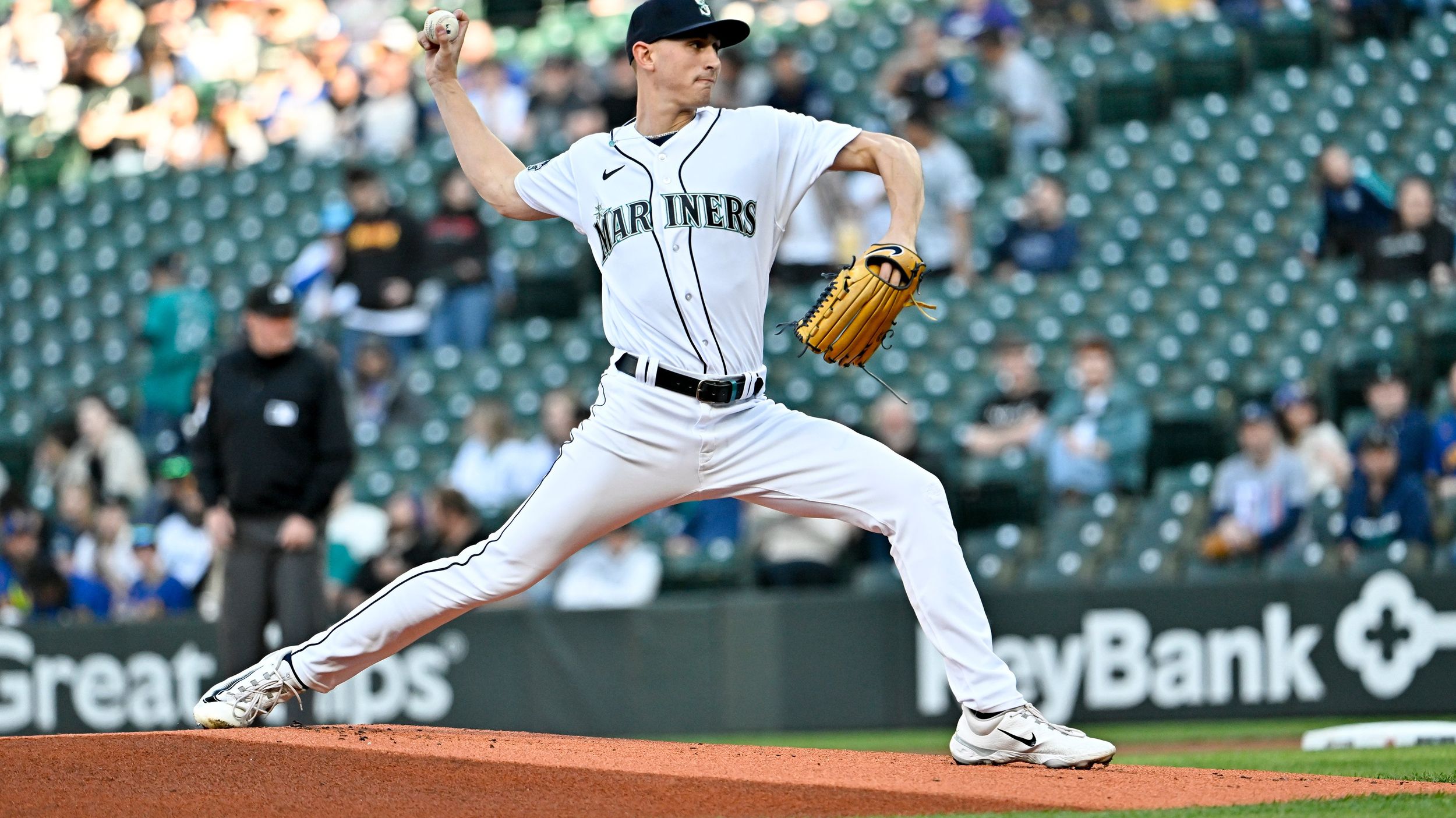 Which leaves us with baseball and its cousin, softball, to fill our TV time.
At least the M's won again on Thursday night, their fourth in a row. That's two games better than .500 and may be on one paper. We say "can" because all four came against Oakland. At home. And the A's have won all five games away from the raucous Oakland Alameda Coliseum this season. It's okay, we joke because we care. A's fans, we have a couple in our extended family, they don't deserve this. And by that we mean the worst team in gaming history, possibly, and a franchise that walked out the door, certainly. We've been through the latter and we're still mad at the NBA.
Anyway, the Ms take on Pittsburgh this weekend, and for some unknown reason, the Pirates are really decent this season. Yes, it's a surprise for us too. The teams play tonight which have day games on Saturday and Sunday.
The NCAA softball Super Regionals are all in action today, with the games spread across the ESPN channels like pine pollen on our back deck. You can practically watch a game from 9 am to 9 pm today.
But if you need a break, there's the Pac-12 baseball semifinals. The new tournament format left us with a Pacific Northwest game (Oregon and Washington meet at 2:30) and a warm-weather one: Arizona and Stanford play at 7.
Let's not forget, there are other sports to watch. The Golden Knights will try to advance to the Stanley Cup Finals again on Saturday night, this time at home. And, if you must have a soccer fix, there are USFL games on Saturdays and Sundays.
• Lots of people were sharing their Jerry Krause stories on social media Thursday. The former eastern Washington basketball coach, who also spent years working with Gonzaga, died Wednesday night at age 87.
We have a short story to add to the number of "Jerry helped us with…" stories we read yesterday A few years ago, we were talking to Krause after a training clinic, where he said something that changed the way we've trained ever since. But that's not the story. The story revolves around our library of basketball coaching books.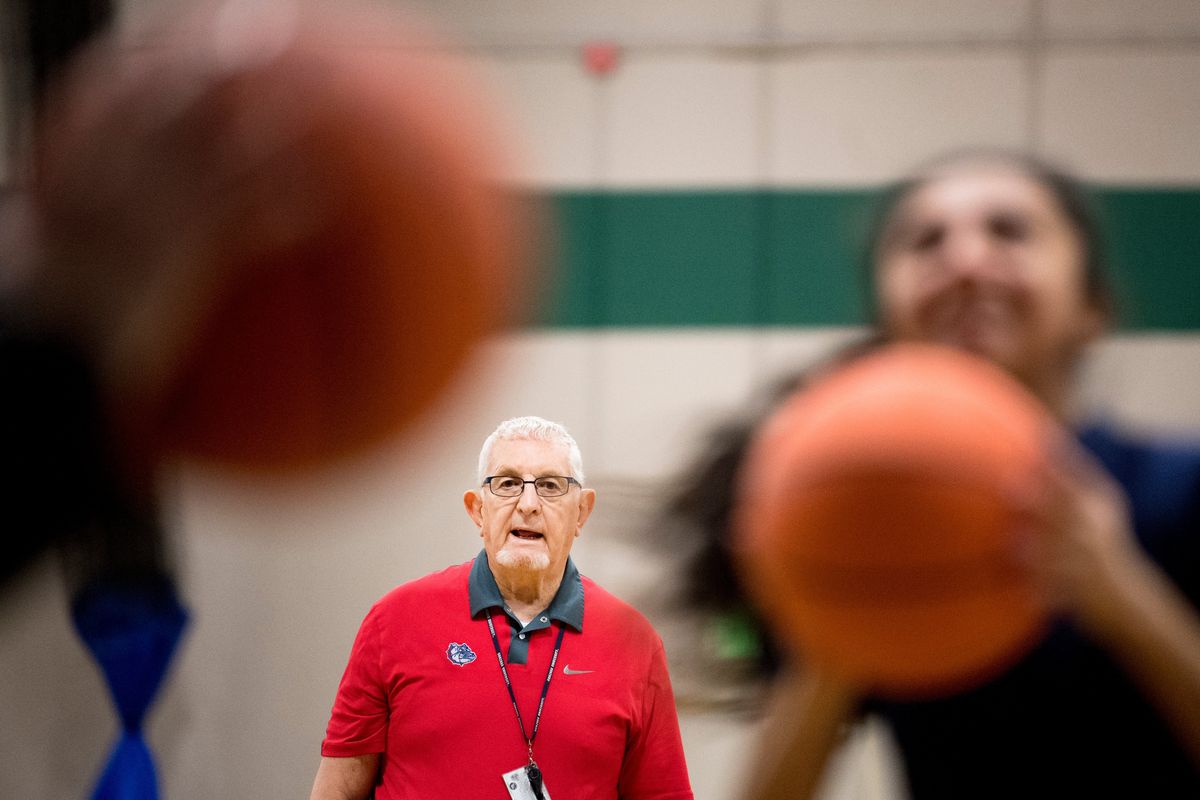 For years we collected them, exercise books, books on Xs and Os, books on whatever aspect of the game seemed important. Many of them have Krause's name on them. Well, most. Anyway, we mentioned that to Krause and said something to the effect that we should own all of his books. The river. Asked if we had the 25 or so. Uh no, we answered. We had maybe 10. He smiled and told me to keep trying. But he was still mass-producing them.
By the way, what did you say that changed us? It was about running. Everyone wants their team to race, right? So why use running as punishment? If you want your team to run, don't give it a negative connotation. Let it be positive. Use something else as punishment.
A little thing, sure. But Krause was right. As usual.
•••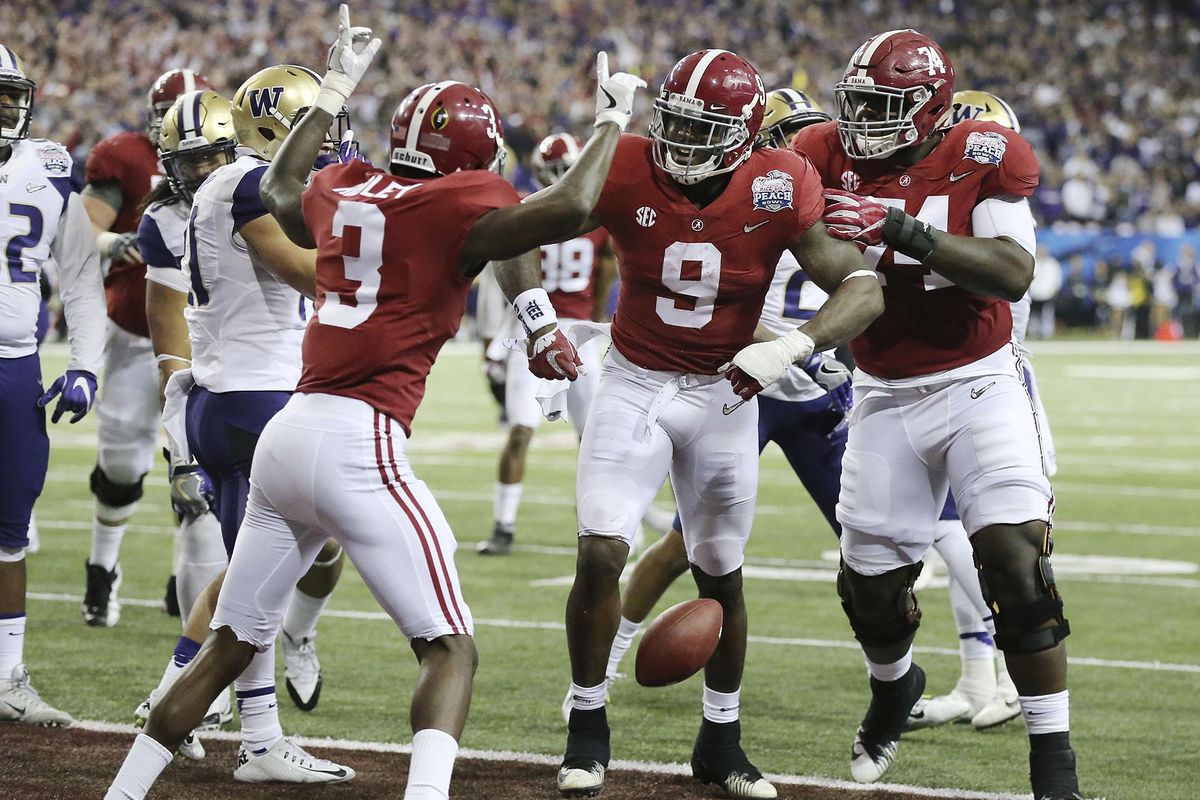 WSU: A few years ago, Gonzaga was making noise about leaving the West Coast Conference. Enough, in fact, the league made a change to the way it distributed revenue from the NCAA basketball tournament. The Zags got a bigger share. Now that model has made its way to the Power 5, most recently with the ACC. And it includes soccer. Jon Wilner, in a column that ran in the SR, thinks the Pac-12 needs to make the trade, too. Earn more, earn more. … Elsewhere around the Pac-12 and the nation, we mentioned the baseball semifinals above. Oregon State is no longer one of the teams that plays. Either one is Arizona State, which knocked the Beavers out of the tournament. The Ducks defeated Stanford, but the top-seeded Cardinal is still playing. … Oregon opened its softball Super Regional with an 8-1 loss to Oklahoma State. … Washington and Stanford start today, as does surprise conference team Utah. … The Utes had a great year in the entire athletic department. Heck, the football team is even drawing major quarterback recruits. … It wasn't a great week for the USC athletic administration. … Can Arizona State win a men's golf title at home? … Arizona picked up another European basketball commitment yesterday.
gonzaga: Theo Lawson had a duty to write Krause's obituary, which we linked to above and here as well. … I'm not sure how we missed this yesterday, but the baseball team ended their season with a 4-2 loss to Santa Clara in the first round of the WCC tournament.
NAIA World Series: The annual celebration of baseball that is the NAIA World Series begins today in Lewiston. Colton Clark has this sneak peek of the 10 days that decide a champion.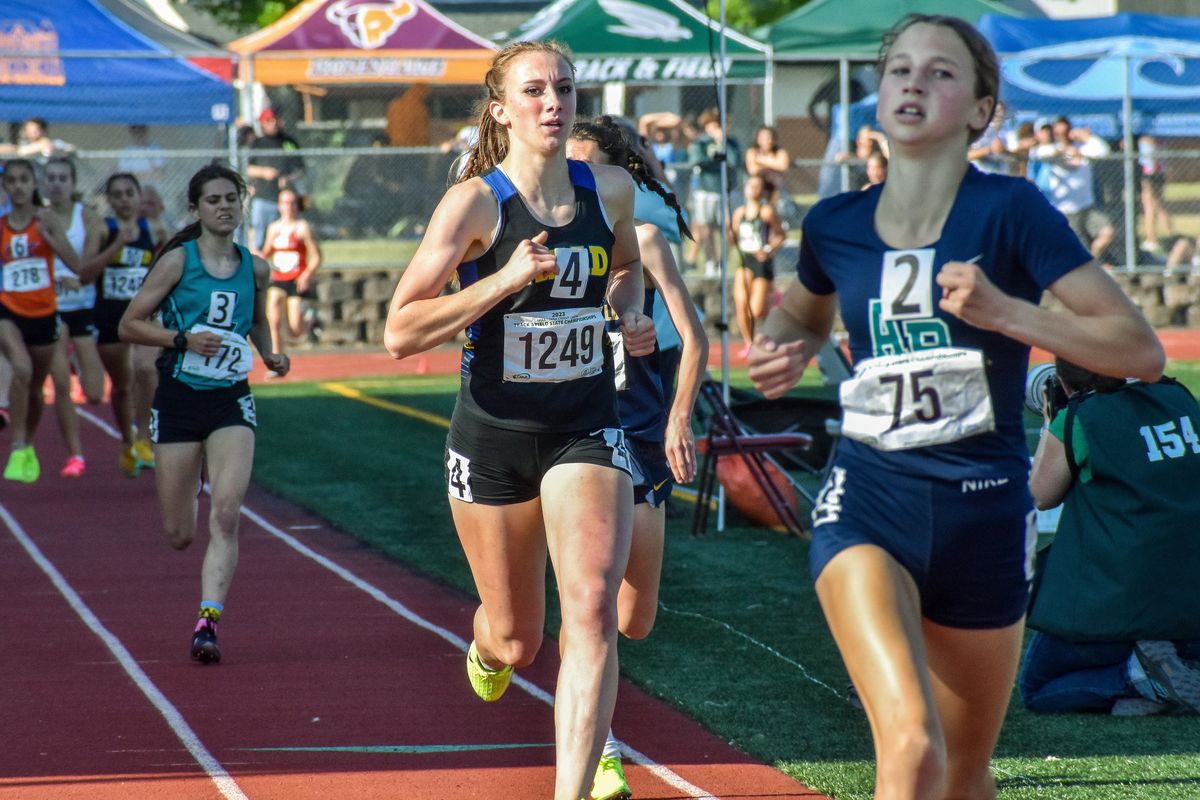 preparations: The state track meets started yesterday and Keenan Gray has coverage of the big school meet in Tacoma. … We can also pass on a softball summary. … This is already happening in many places.
indians: Ladies and gentlemen, your first place Spokane Indians. Yes, Spokane's 7-3 win over visiting Vancouver last night put them back in first place. And evened the series at two games each. Dave Nichols has the story of the game about a victory built by the starting pitch.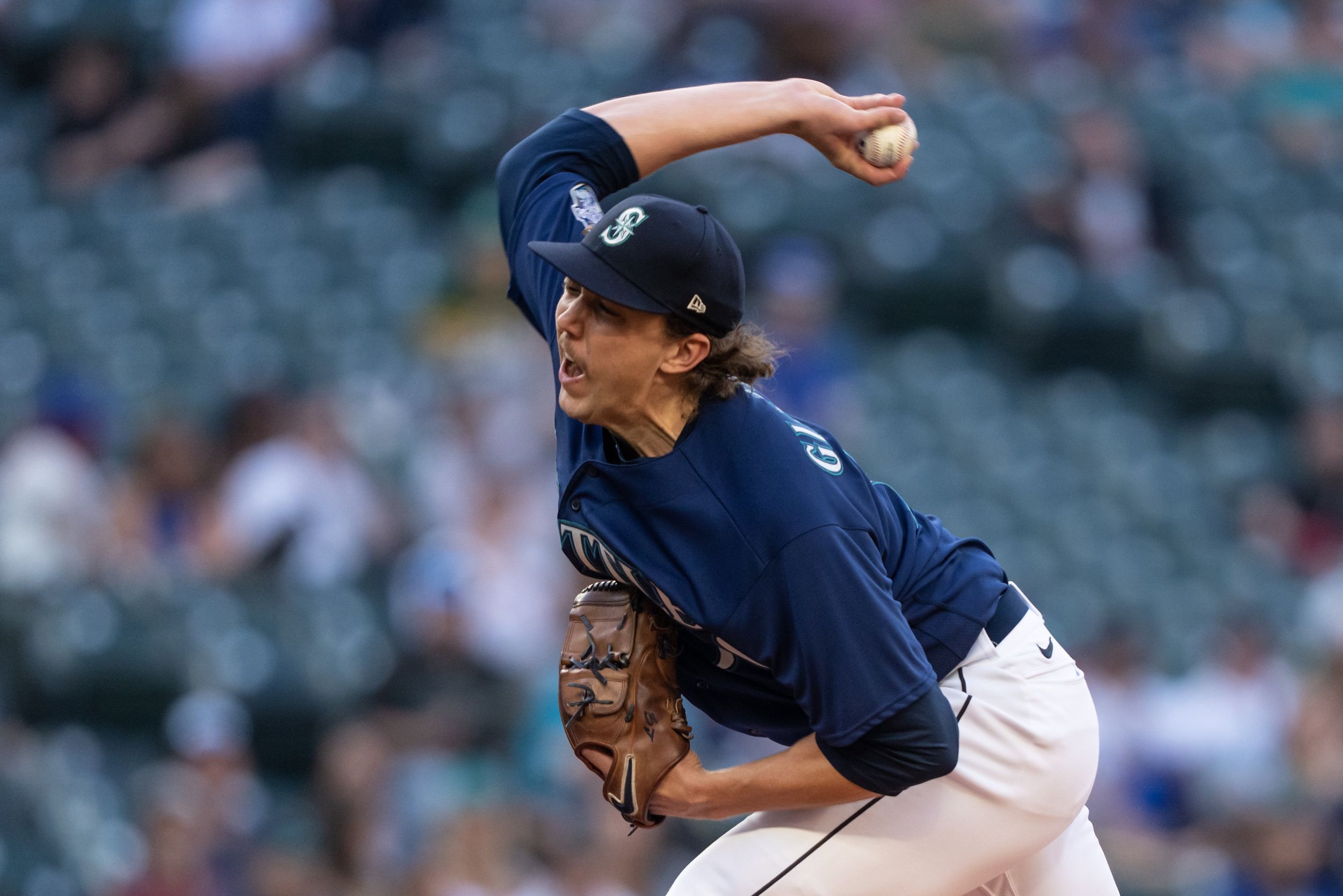 Sailors: It's no secret that the M's strength this season is their starting pitch. George Kirby has been spectacular. So has newcomer Bryce Miller. Logan Gilbert also turned in a solid performance Thursday, overcoming a curveball that resulted in a two-run homer in the first inning en route to an eight-inning season in a 3-2 victory. … Ty France returned to the lineup, sent Sam Haggerty back to the bench and sent two balls into the seats.
Storm: Seattle's offense was rotten in Game 1. It has to be fixed.
Seahawks: Geno Smith is in charge. That's obvious after another day of OTA. … There may be a ninth starter at center in the last nine years. But this one can stay a while. … Corner depth seems like a really good idea right now. … The defense has new pieces, which should help.
•••
• We were loitering the backyard yesterday. We fixed the fence, put a hook on the wall of the storage shed we've been meaning to put up for months, pulled some weeds, that sort of thing. No, we are not Bob Villa. Hell, we're not even Tim Taylor. But we feel quite satisfied at dinner time. Sold out too. This working at home is a game for young people. See you later …