Gain a deeper understanding of Hawaiian history, language, and culture in honor of Asian American and Pacific Islander Heritage Month.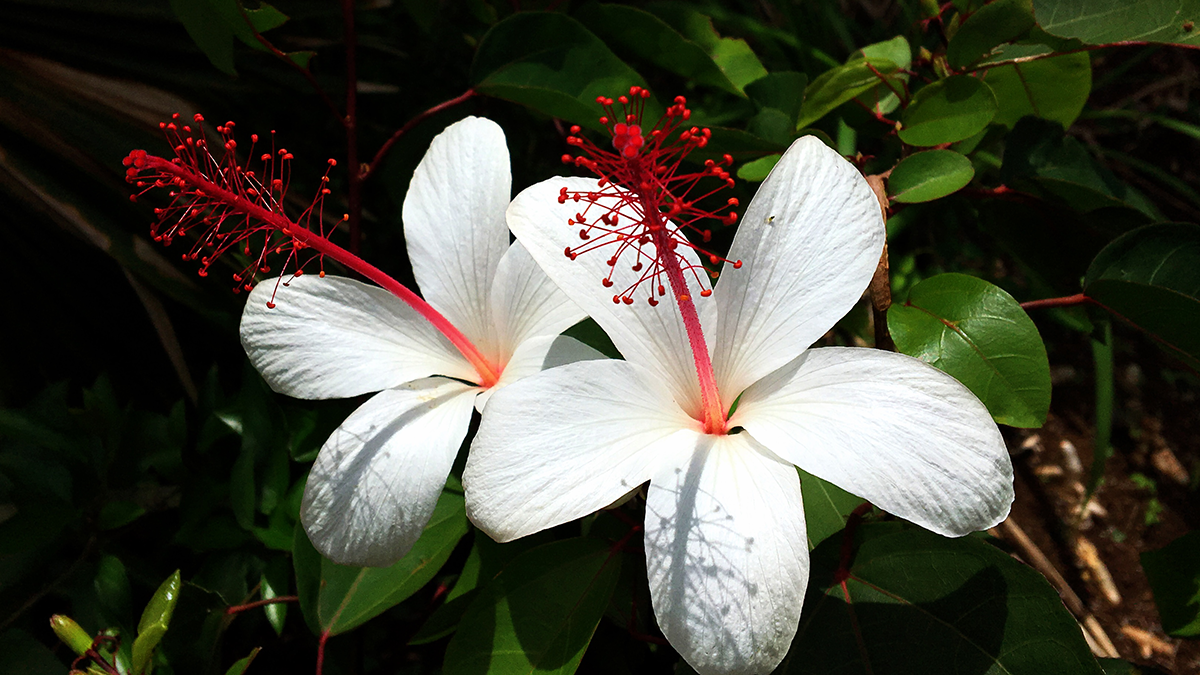 ANDen, Instagram is a great tool for keeping up with what your friends are up to, but it's also a hub for knowledge sharing, grassroots activism, and education. Whether you're looking for perspective on news that's important to the Hawaiian community, ways to incorporate 'ōlelo Hawai'i into your everyday life, or things you never knew about local plants, politics, and values, you'll find it all and More on these 10 creators we love to follow for Hawaiian culture content.
---
Adam Keawe Manalo-Camp is an indigenous researcher with 16.4K followers. Follow it for mo'olelo (stories) and context about history that often deepens or subverts what many of us were taught in school.
---
This Moloka'i-based nonprofit founded by activist Walter Ritte shares the importance of certain social issues related to environmental health and Native Hawaiian empowerment in easy-to-understand slides. The organization often posts calls to action for its 64,800 followers and lists other accounts to follow for more information.
---
Kumu Kahanuola Solatorio has nearly 30,000 followers on Instagram who tune in to short Hawaiian lessons that are contextualized with discussion questions and short blank spaces for followers to submit in the comments.
---
Did you know that puakenikeni, pīkake and laua'e are not native plants? The Hui Kū Maoli Ola Nursery, which HONOLULU Magazine named The best place to start your native garden in 2021, share information about indigenous and canoe plants in the extinction capital of the world. We especially love the Native Hawaiian Plant Month posts for April. (For more information on native plants, see @laulimahawaiiApril posts too.)
---
SEE ALSO: Meet the man restoring native plants to Hawaii's urban spaces
---
Here you'll find featured stories on some of the biggest political issues facing Hawaii and ways to take action to protect the 'āina. Kanaeokana recently launched a podcast series, Tuitui Malamalama, with the Kawaihuelani Center for the Hawaiian Language at UH's Hawaiʻinuiākea School of Hawaiian Knowledge and the Council for the Advancement of Native Hawaiians. It focuses on the lifestyle and language of the Ni'ihau people.
---
Speaking of podcasts, Keep It Aloha, formerly the Hawaiiverse podcast, posts snippets of interviews with well-known local personalities on Instagram. Follow us to hear from Ilima-Lei Macfarlane, Kimié Miner, Lanai Tabura and others.
---
SEE ALSO: Leading Wāhine: MMA Star Ilima-Lei Macfarlane Fights For Women's Safety
---
Malu States breaks down common mispronunciations and meanings of Hawaiian words in humorous videos in which he teaches proper Hawaiian to an alternate version of himself. As a native speaker, he also runs workshops and provides resources to learn more. Even if he doesn't claim to be fluent in 'ōlelo Hawai'i, the status videos can help him learn more about some of the words and phrases most of us are familiar with, like poke.
---
If you can use a few words of wisdom and encouragement to get you through the day, follow the Kū Project. Easy-to-share slides focus on ways to help your 120,000 followers #liveku, or "to stand tall, to be grounded, to exist." Definitions of words that may be unfamiliar appear below so that while you're implementing these self-care practices and values, you're also learning a little 'ōlelo Hawai'i.
---
Kahu Elijah Kalā McShane, who founded the account @despiertaloha, advocates sharing and living aloha to his 31.4K followers. Promotes ethical and responsible ways of working together across cultures for the benefit of Hawaiians and those who can learn from Hawaiian values. It also launched a free online course on cross-cultural leadership.
---
Ka Hui Hoʻokino Hālāwai only has a few posts on this account so far, but it is gaining ground as a way to explain and share māhū and 'ōlelo Hawai'i culture. Kanoaʻihimaikalani shares her perspective and knowledge as a way to help others connect with their indigenous identities and understand the unique responsibilities of native speakers.